Ingredients
1.Small onions-200gms
2.Tomatoes-2
3.Ginger garlic paste-2tsp
4.Chicken-1/2kg
5.Turmeric powder-1/2tsp
6.Chilly powder+Coriander powder-3tsp
7.Poppy seeds(cus cus)-1 1/2tbsp
8.Cashew nuts-8
9.Cinnamon,cloves, cardamon- 3 each
10. Oil -1 1/2tbsp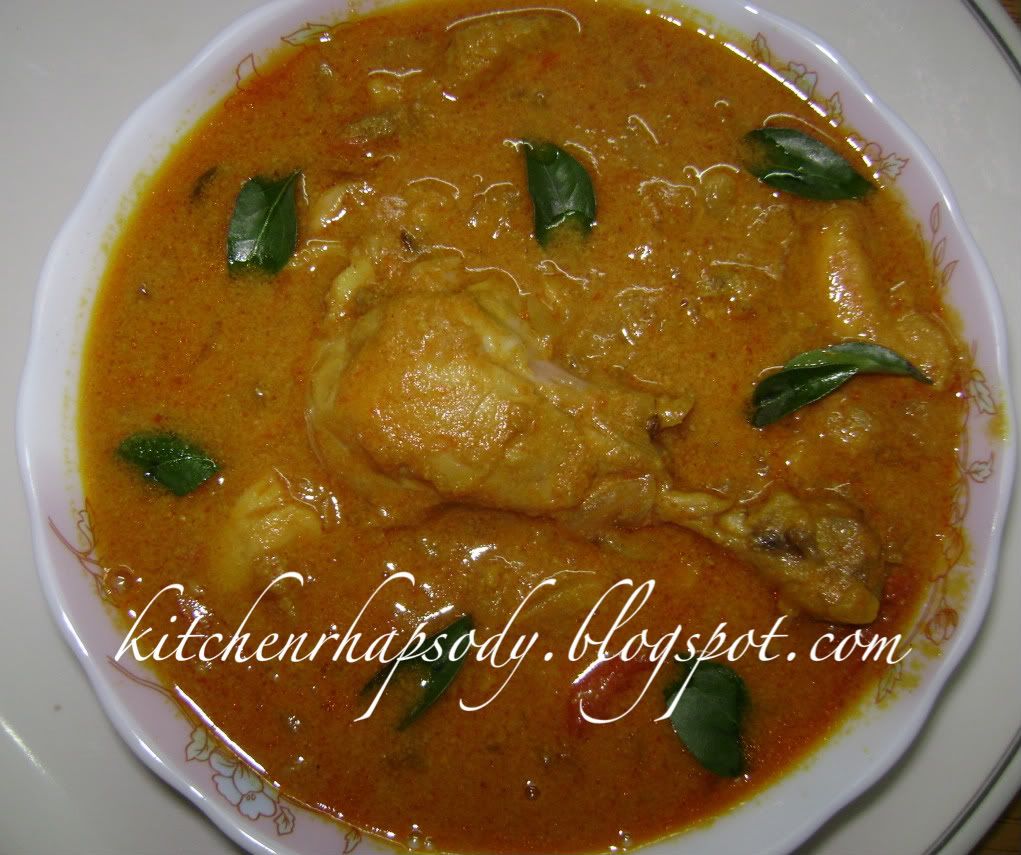 Method
1.Make a paste of poppy seeds and cashew and keep it ready.
2.Heat oil in a pan or a pressure cooker, add the spices(9) and few curry leaves. When it starts to crackle, add the small onions and fry till it is golden brown. Then add the tomatoes and stir till the tomatoes is well mashed, add the ginger garlic paste and fry for a minute. Now add turmeric powder and chilly+coriander powder and saute well. Add the chicken, salt and the cashew+poppy seeds paste, close the pan and leave it to cook on medium flame. when done garnish with coriander leaves and serve with Roti.
3.If pressure cooker is used , after adding cashew+poppy seeds paste, bring it to full pressure on high heat (with the pressure regulator), cook for 10 minutes. (no need to add water) Open the cooker after 5 minutes and check for consistency of the gravy. To thicken the gravy, boil the curry for a few more minutes until the gravy is reduced.