Ingredients
1.Jackfruit - 10 to 12
2.Raw rice - 1 cup
3.Jaggery syrup- 100ml
4.Shredded coconut-1
5.Sugar- as per taste
6.Oil- 1tbsp
7.cardamom- 2(optional)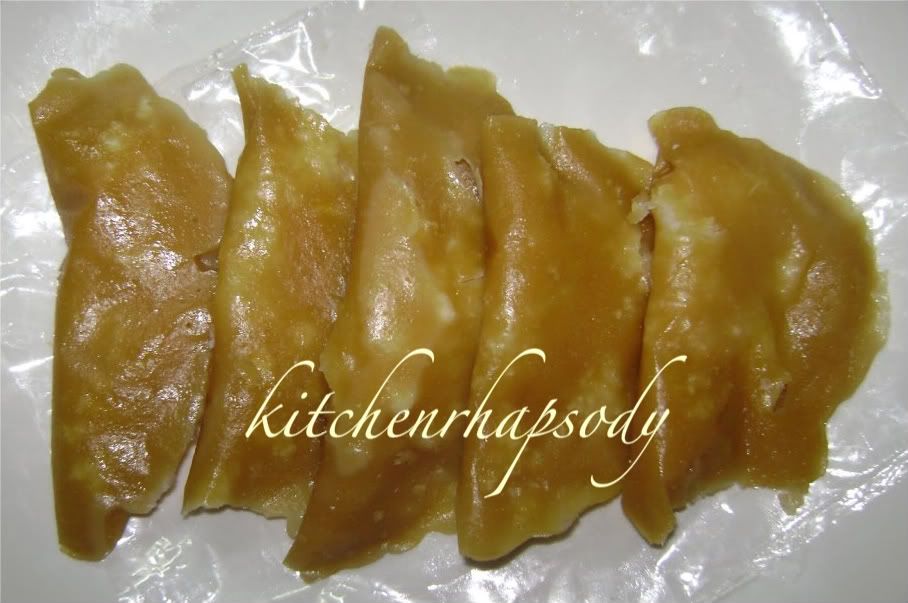 Method
1.Soak the rice for 2 hours. Grind the rice to a fine paste with little water, add the fruits to the rice and grind till the fruits are ground well, add the jaggery syrup ( add more or less as per taste). The consistency of the batter should not be thin, it should be little thicker than a idly batter. If cardamom is used grind it along with the rice.
2.To prepare the filling, mix shredded coconut with sugar ( as per taste-more sugar, more taste, can use equal amounts of sugar and coconut)
3. Take banana leaves cut into small squares, apply a little oil, take 2 tbsp of batter and spread it on the banana leaf without touching the edges. Spread a tbs of coconut mixture over the batter and fold the leaf. Make one batch of ilai adais and steam cook in a idly pan for 15 to 20 minutes. When done, remove from the pan, unfold the leaf and serve the adais hot. (Plastic sheets can be cut into squares and used, when banana leaf is not available, but the flavour of the banana leaf is lost when made in plastic sheet) Repeat the process until all the batter and the filling is used up.
4.To make jaggery syrup, take required amount of jaggery(say-150-200gms) in a pan. Add a tbsp of water and on slow fire keep stirring it until the jaggery melts. Strain the jaggery and what u get is the syrup. This process is done only to remove the impurities from the jaggery and there is no need to boil and check for consistencies as required in making sweets like adirasam.