Ingredients
1.Plantain -1
2.Chilly powder+coriander powder-2tsp
3.Turmeric powder-1/4tsp
5.Cornflour- 2tsp
6.Bread crumbs-1cup
7.Ginger garlic paste-1/2tsp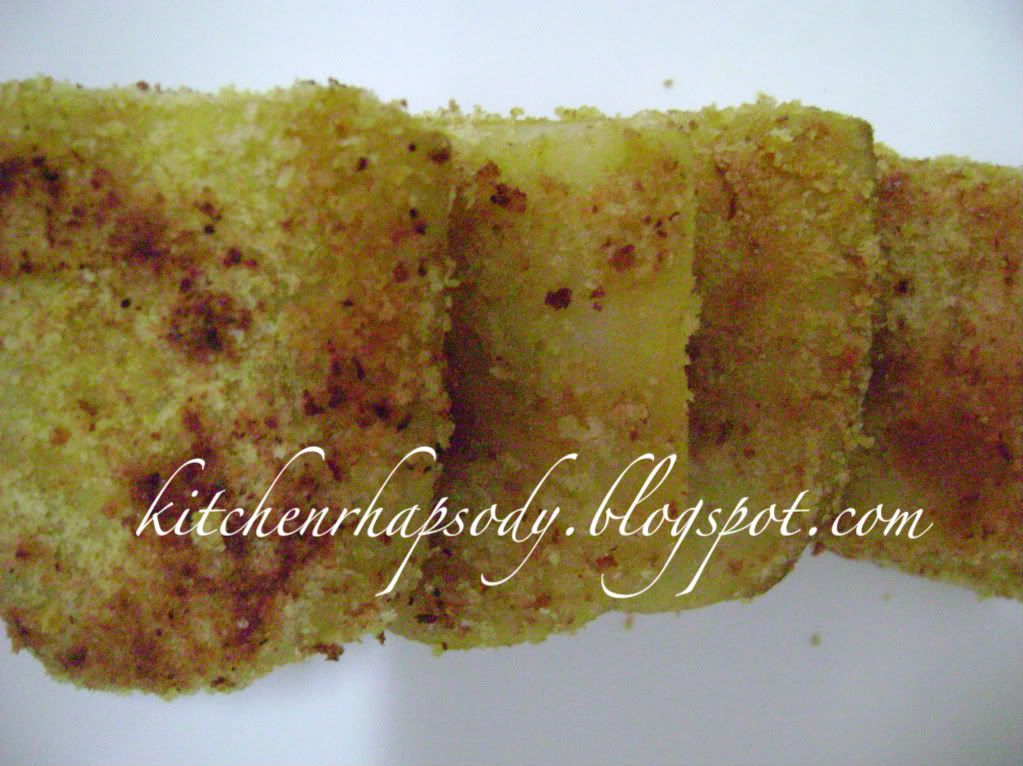 Method
1.Cut plantain into thick slices and cook them in boiling water.
2. To the cooked plantains add chilly +coriander powder, turmeric powder, ginger garlic paste and salt and mix well, so that they are coated well on the slices.
3. Mix cornflour with a little water and make a thin paste.
4.Dip the slice one by one in cornflour paste and then roll it in bread crumbs.
5.Shallow fry the plantain slices coated with bread crumbs, in oil, until it turns golden brown.