I
ngredients
1. Minced mutton-1/2k
2. Bengal gram-2tbs
3. Turmeric powder-1/2tsp
4. Garam masala powder-3/4tsp
5. Ginger garlic paste-1 1/2tsp
6. Pepper powder-1/4tsp
7. Cumin powder-1tsp
8. Onion-1
9. Mint and coriander leaves-2tbsp
10. Juice of 1/2 lemon
11. Egg-1
12. Chilly+coriander powder-2tsp
13. Salt and oil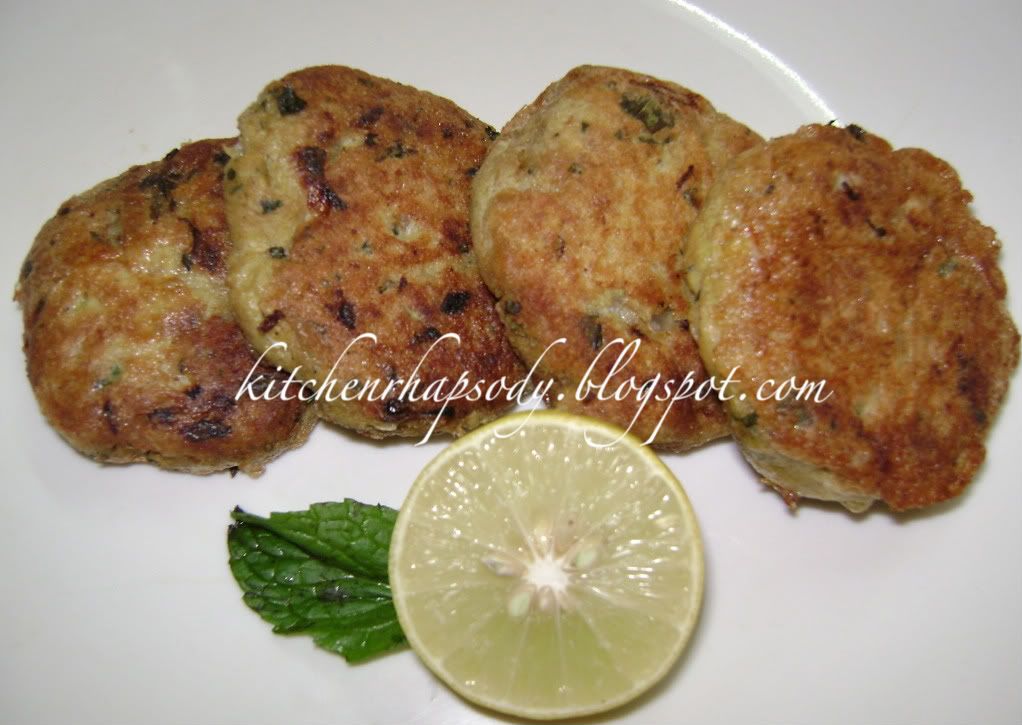 Method
1.Cook minced mutton with Bengal gram, turmeric powder, garam masala powder and salt in a pressure cooker for 15 minutes. If there is liquid, stir the cooked meat on high heat, until all the liquid evaporates and the meat is dry.
2. Remove from heat, add ginger garlic paste, pepper powder, Chilly+coriander powder,cumin powder and grind to a paste.
3.To this add minced onion, chopped mint and coriander leaves and lemon juice and salt.
4.Divide into small portions, make balls, flatten it, dip in slightly beaten egg and shallow fry.