Ingredients
1.Channa-150gms
2.Onion-2(ground to a paste)
3.Tomato-1/4k(ground to a paste)
4.Ginger garlic paste-1tsp
5.Chilly powder+coriander powder-2tsp
6.Turmeric powder-1/4tsp
7.Tomato ketchup-1 1/2tsp
8.Oil-2tbsp
9.Cardamom, cloves, cinnamon-2 each
10.Salt, coriander leaves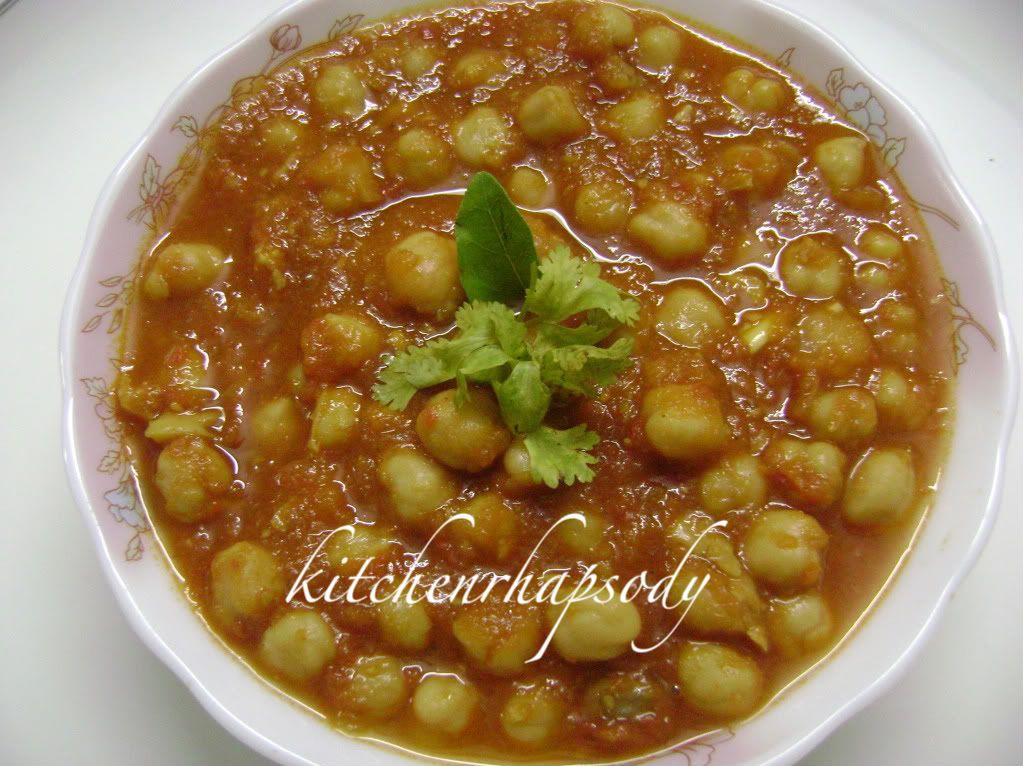 Method
1.Soak, dry Channa for 8 hours, and cook it in a pressure cooker for 10 to 12 minutes.
2.Heat oil in a pan, add cardamom, cloves and cinnamon.
3.Add ground onion paste and stir for two minutes, add ground tomato paste and saute for a few more minutes and add ginger garlic paste. Keep stirring, then add the chilly+coriander powder, turmeric powder, salt and saute until everything is well cooked.
4.Add cooked Channa along with the water to get a gravy consistency. Bring it to a boil, add tomato ketchup, stir well and keep on low heat for five minutes until the oil separates out. Serve garnished with coriander leaves.