Ingredients
1. Flour (maida) - 3/4cup
2.Cocoa Powder- 2tbsp
3.Baking powder- 1tsp
4.Baking soda- 1/2tsp
5.Carrot - 3/4cup (grated)
6.Condensed milk -1/2cup
7.Melted butter or oil - 1/2cup
8.Sugar - 2tbsp (powdered)
9. Raisins and nuts - 50g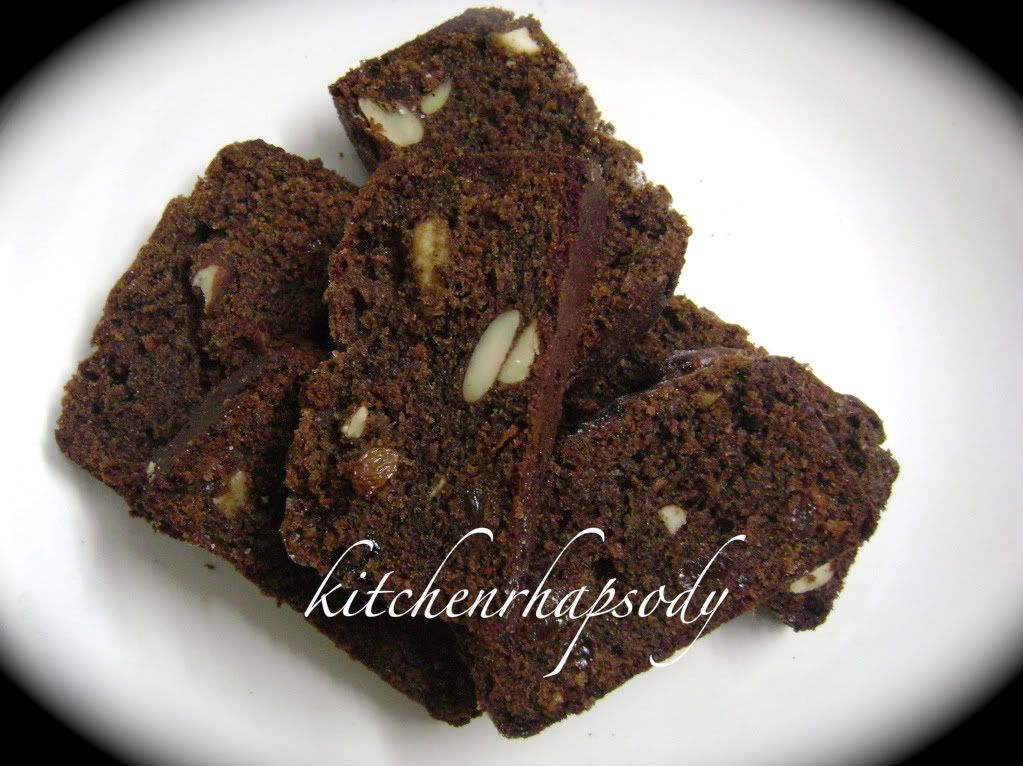 Method
1. Preheat the oven to 180 degrees centigrade.
2. Sift flour, cocoa powder, baking powder and the baking soda together 3 times.
3. In a wide based bowl take condensed milk, oil ( I have used oil here) and sugar. Add the flour mixture to this, add grated carrots, raisins and nuts. Mix well slowly, transfer to a greased and dusted loaf tin and bake for 45 to 50 minutes. If needed, a tsp of vanilla essence can be added.