Ingredients
1.Greens(Araikkeerai or sirukeerai) - 1
2.Garlic - 3 cloves
3.Onion-1(small)
4.Mustard+urad dhal-1tsp
5.Red chilly-2
6.Asafoetida-a pinch
7.Oil-1tsp
8.Curryleaves-few
and salt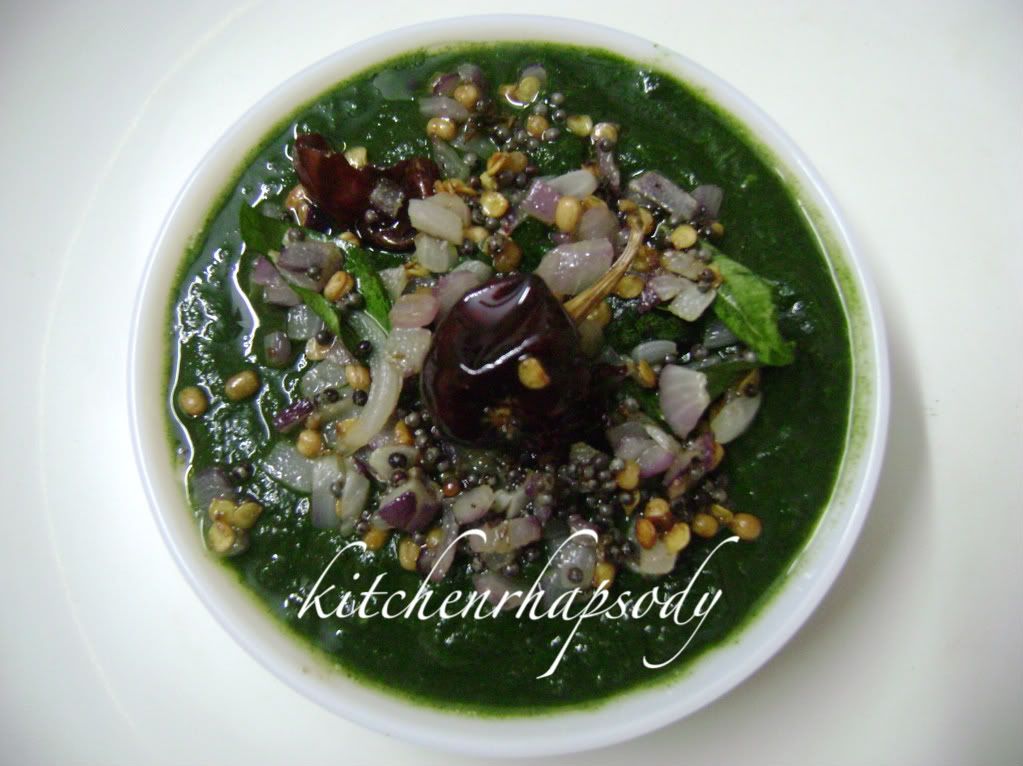 Method
1.Cook greens in an open vessel with little water, a pinch of salt and garlic.
2.Grind this to a paste, when it is cool
3.Heat oil in a pan, add mustard+urad dhal, split red chillies. when it begins to splutter, add finely chopped onion. When the onion is light brown add asafoetida, stir for few seconds, remove from fire and add this to the greens. Add salt according to taste. Serve with rice.