Ingredients
1. Macaroni - 150gms
2. Garlic - 4 cloves
3. Milk - 100ml
4. Cheese -2 cubes
5. Red chilly flakes - 1tsp
6. Thyme - 1tsp
7. Oil or butter - 2tsp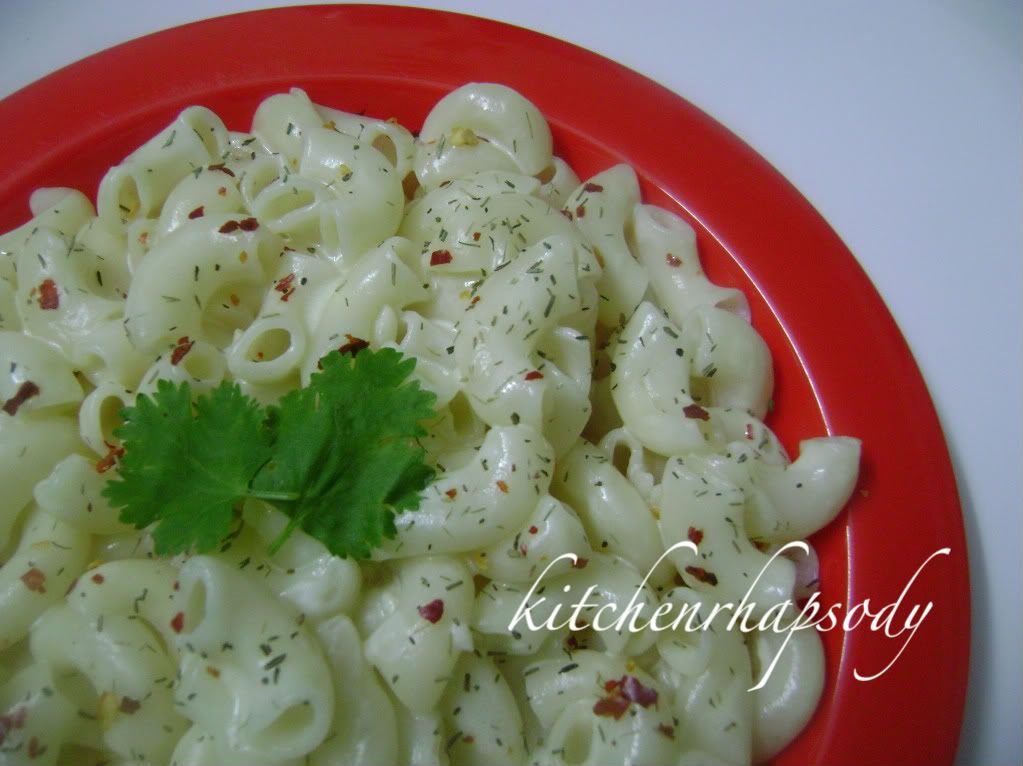 Method
1. Cook macaroni as per instructions in the pack and keep aside.
2. Heat oil or butter in a pan, add garlic, saute' till it is brown and crisp, add milk( can use cream ), add crumbled cheese and continue to stir on low heat till the cheese melts and becomes a thick sauce.
3. Add cooked macaroni, mix well. As cheese has salt in it, check for salt and add only required amount of salt.
4. Sprinkle red chilly flakes and dry or fresh thyme. Serve hot.