Ingredients
1.Urad dhal -1 cup
2.Onion-1
3.Green chilly -1
4.Ginger- 1tsp
5.Curry leaves- few
6.Asafoetida - 1/4tsp
7.Salt to taste
8.Oil for deep frying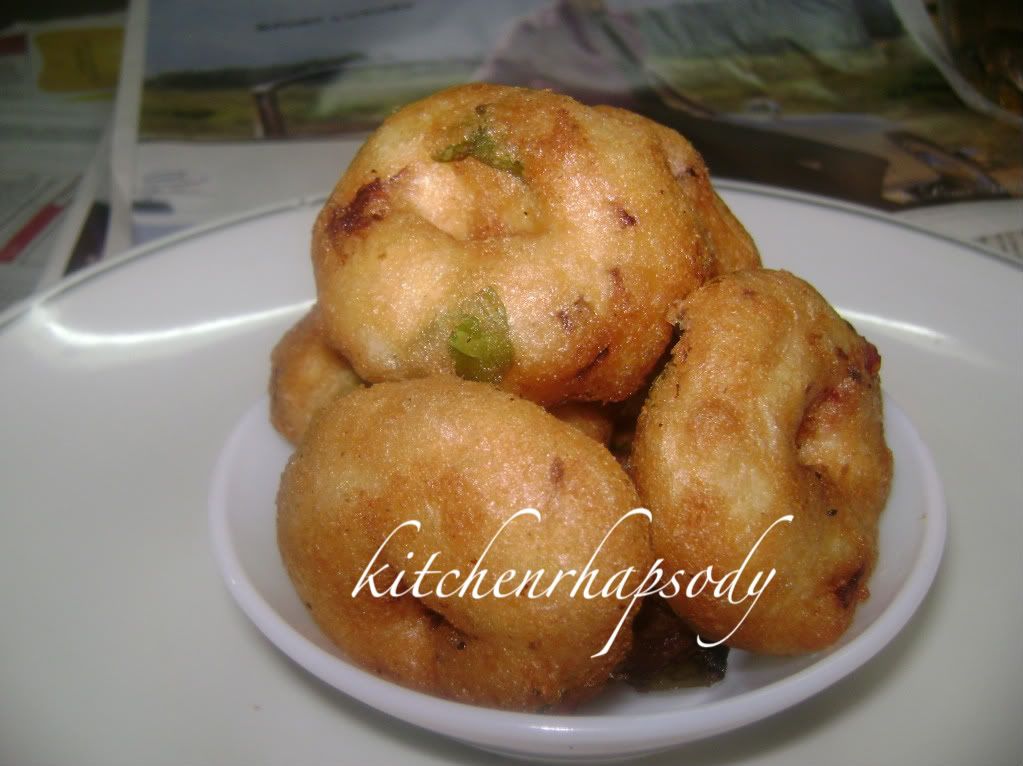 Method
1.Wash and soak urad dhal for 2 hours.
2.Grind urad dhal to a fine paste( butter soft), using little water. If the batter has excess water, it will absorb more oil.
3.To the ground urad dhal batter add finely chopped onion, green chilly, ginger, asafoetida, curry leaves and salt. Mix well.
4.Wet your hand, (this prevents the batter from sticking to your hand) take a small portion of the batter, make a hole in the middle using the thumb and drop it in hot oil (medium heat). Fry the vadai ,till they are golden colour on both the sides. Serve with chutney or sambhar.