Ingredients
1. Raw rice - 3/4cup
2.Split mung dhal -1/2 cup
3. Asafoetida - 1/4tsp
4. Salt - 1tsp
5. Cashew - 6
6. Pepper - 1tsp
7. Cumin seeds - 2 tsp
8. Curry leaves - few
9. Ghee - 1tsp
10. Oil - 2 tbsp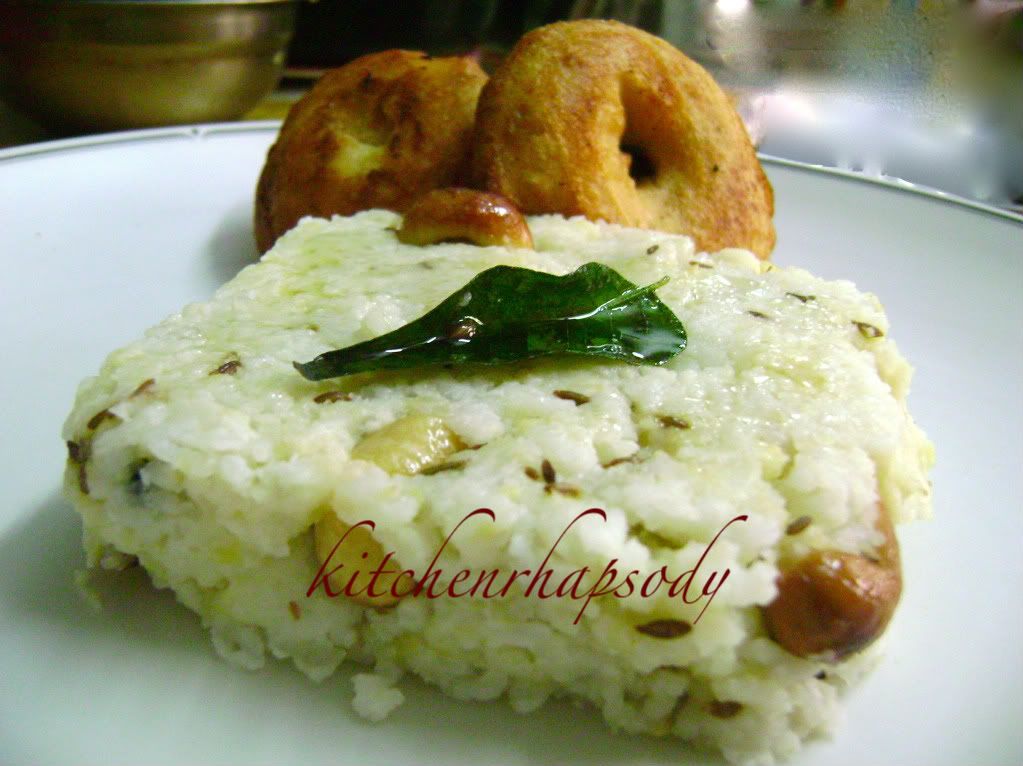 METHOD
1. In a pressure cooker, add washed rice and mung dhal. Add 5 cups of water, asafoetida, salt and 1/2 tsp of oil or ghee.
2. Close it and bring to full pressure on high heat(with the regulator), reduce heat and cook for 15minutes. Remove cooker from heat and allow to cool naturally. Open the cooker and mash the pongal lightly and add the seasoning and mix well. Serve with sambhar, chutney and vadai.
Seasoning
1. Heat oil+ghee in a pan. Add split cashew nuts, roast them till they change to golden colour, add pepper, cumin seeds, curry leaves stir well and add this to the cooked pongal.