Appam is a very delicious snack that can be made in a Jiffy. Every time I make this, I am always asked how I made this. Nowadays I see this served as little pancakes, as a starter in restaurants.
Ingredients
1. Flour (maida) - 2 cups
2. Banana - 1
3. Melted Jaggery - 1/2 cup
4. Cardamom -1
5. Oil - For frying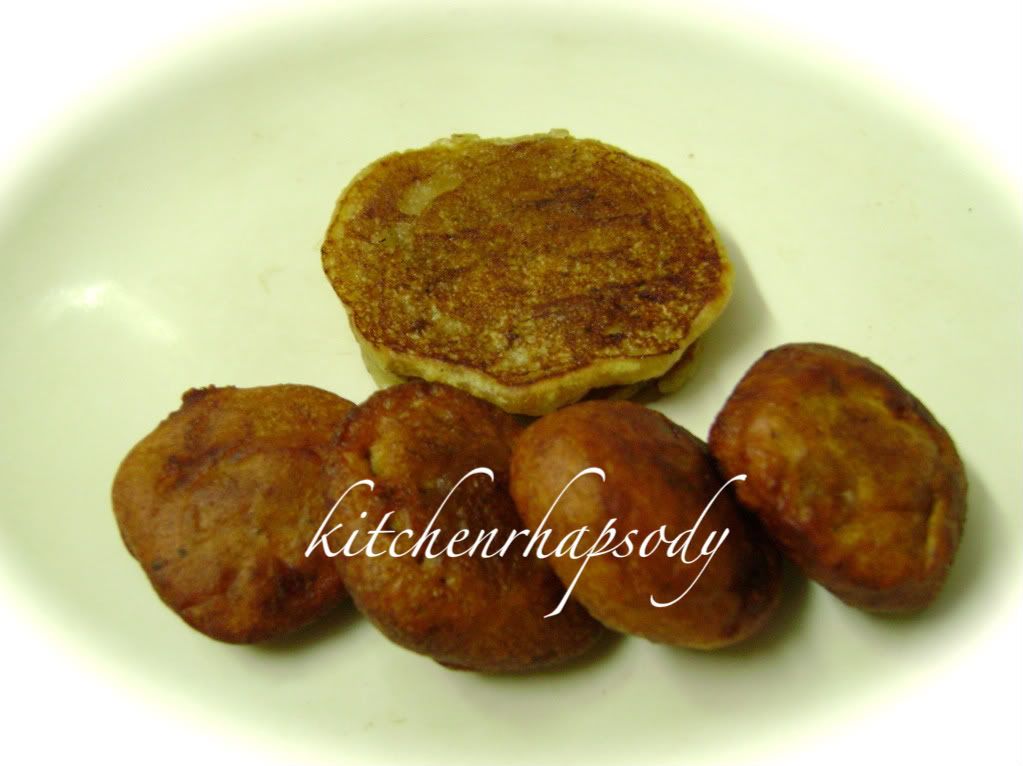 Method
1. Combine maida, required amount of melted jaggery, cardamom and blend in a mixer. Add mashed banana and blend again.
2. Take a spoonful of this batter, drop in warm oil and deep fry, until brown.
( Adjust the amount of jaggery according to taste )
To avoid deep frying, take a spoonful of the batter and spread lightly on a tawa and cook on both sides with a little oil or ghee. These pan cakes taste better with the flavour of ghee.