Ingredients
1. Boiled Egg - 3
2. Onion - 1
3. Ginger garlic paste -1/2tsp
4. Fennel - 1/2tsp
5. Chilly+coriander powder -1tsp
6. Turmeric powder - 1/4 tsp
7. Pepper powder - 1/2tsp
8. Oil -2tsp
9. Salt, curry leaves and coriander leaves.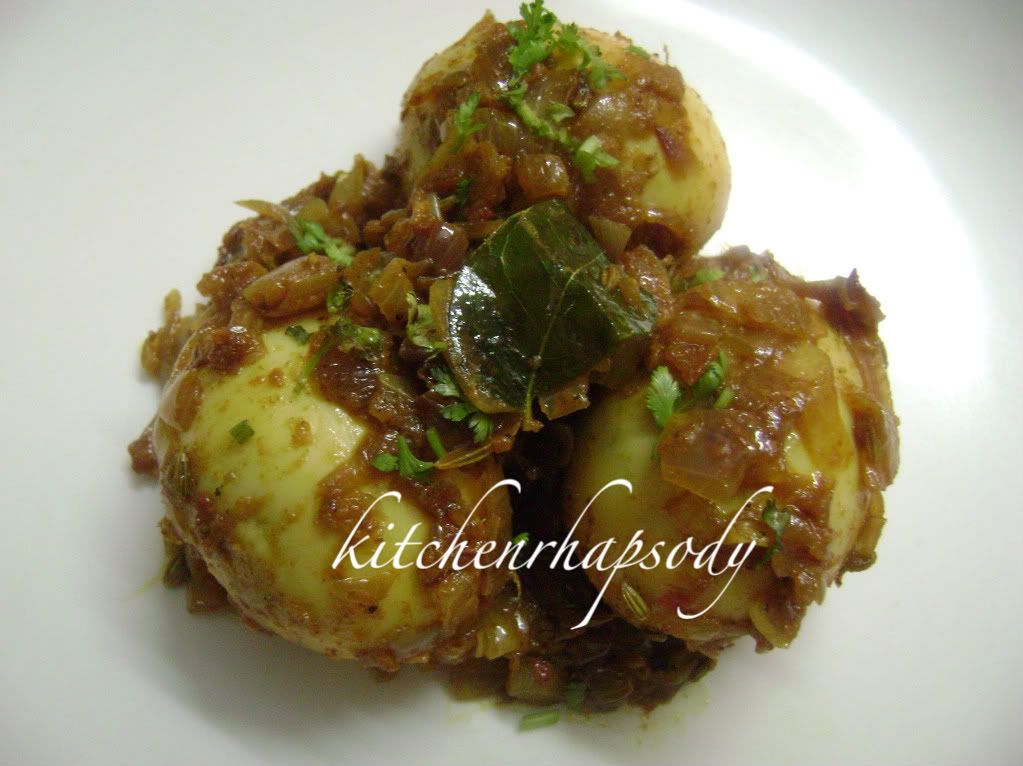 Method
1. Heat oil in a pan, add fennel and curry leaves.
2. Add finely chopped onion, saute' until it is cooked.
3. Add ginger garlic paste, stir and add chilly+coriander powder, turmeric powder and salt.
4.After a few minutes, once the masala is cooked, drop in the boiled eggs and mix with the masala.
5. Add pepper powder and roast the egg masala for a minute and remove from heat.
6. Serve with sambhar rice, curd rice, rasam rice or chappathi.