Sesame is rich in iron and it is a nutritious food for women. Ellurundai is a simple, delicious snack and a traditional food made in rural Tamil Nadu or other wise called gramathu samayal. As it helps in regulating menstruation, pregnant women are not allowed to eat this. I remember gorging on these ellurundai eveytime my grandmother makes it during vinayagar chaturthi. She uses it as a filling for the kolukkattai and the left over sesame mix is made into balls and it won't last even for a day, with me moving around the kitchen, until it gets over. There is another version of this called chimmli, which my mother makes using ragi along with sesame, which also is believed to regulate menstruation.
Ingredients
1.Black Sesame - 2cups
2.Grated Jaggery - 1cup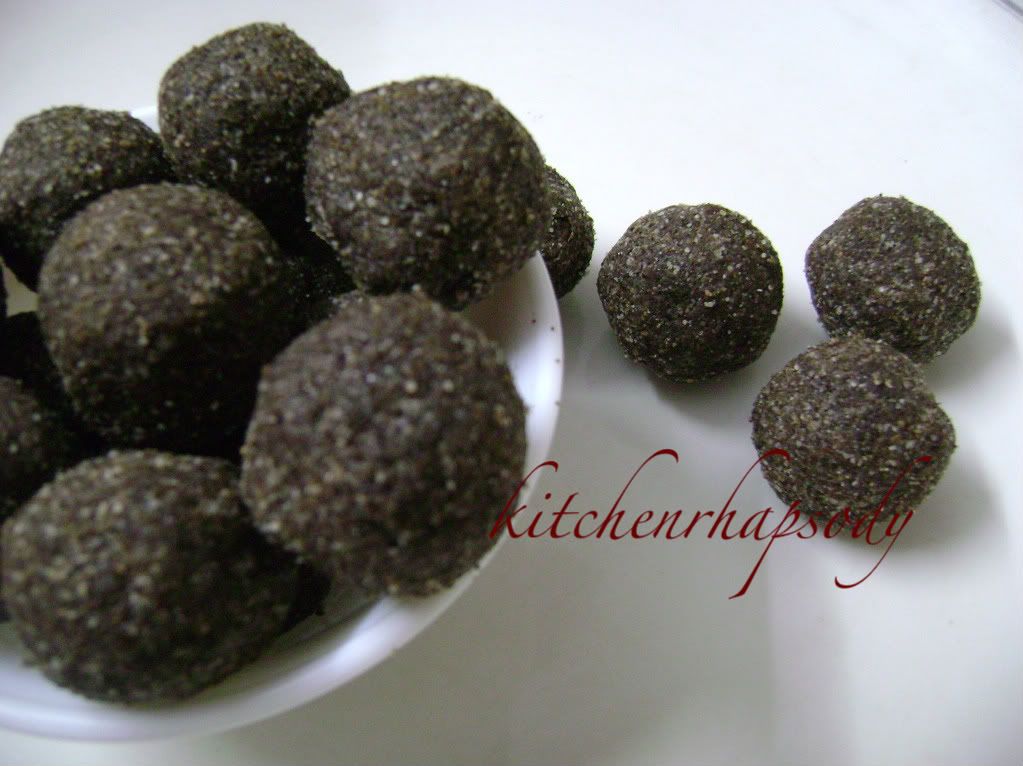 Method
1. Wash and soak sesame for an hour. Drain the water and let it dry ( or straightaway start roasting in a kadai, as it is roasted the water will evaporate and become dry)
2. Dry roast the sesame, till it crackles and becomes crunchy.
3. when it is cool, run the sesame in a mixer, add grated jaggery and grind again only until everthing is well mixed. Transfer to a plate and make balls.