Ingredients
1. Mint - 1 bunch
2. Urad Dal - 1 1/2tbsp
3. Red chilly - 2
4. Ginger - 1/2 inch piece
5. Tamarind - pepper sized ball
6. Oil and salt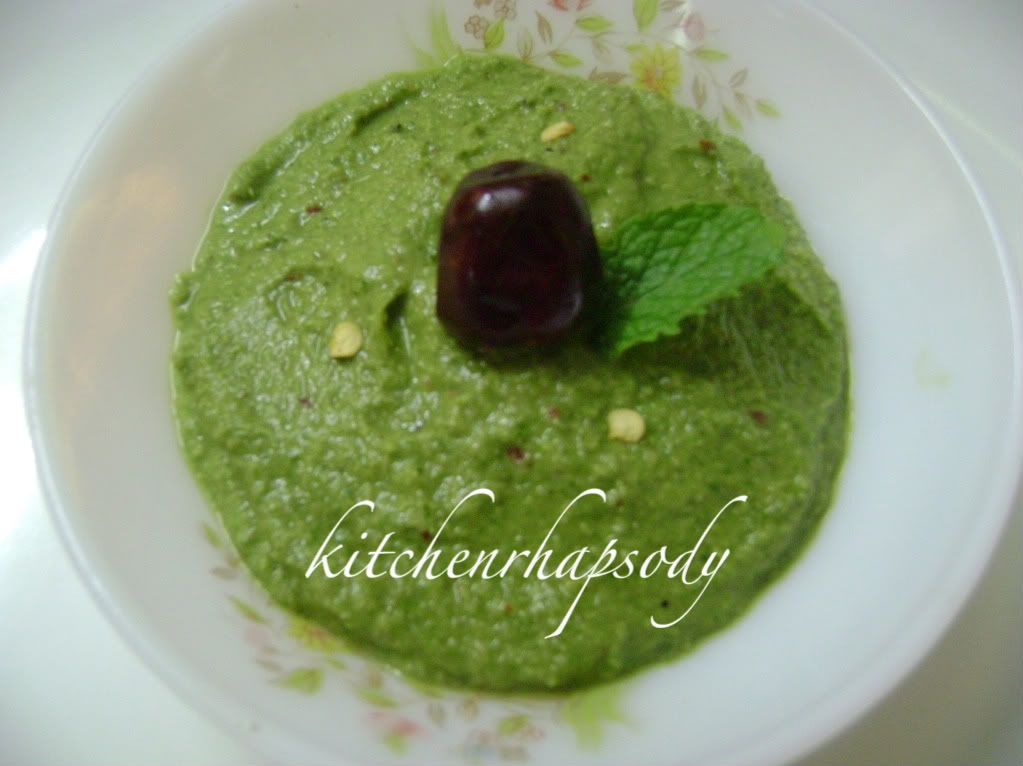 Method
1. Heat 1/4tsp oil and roast urad Dal until golden brown.
2. Heat 1 1/2tsp of oil and roast washed mint leaves, red chilly and ginger.
3. Combine roasted urad Dal, mint leaves, red chillies, ginger, salt, tamarind and grind to a fine paste.
4. Serve with white rice or curd rice. It can be diluted, seasoned with mustard and urad dal in oil and served with idly or dosai.
5. If desired coconut can be added.