Ingredients
1. Rice flour - 4 cups
2. Roasted gram flour - 1 cup
3. Chilly powder -1/4tsp
4. Asafoetida - 1/4tsp
5. Ajwain - 1/4tsp
or cumin - 1/4tsp
6. Hot oil - 2tbsp
7. Salt
8. Sesame seeds - 1tsp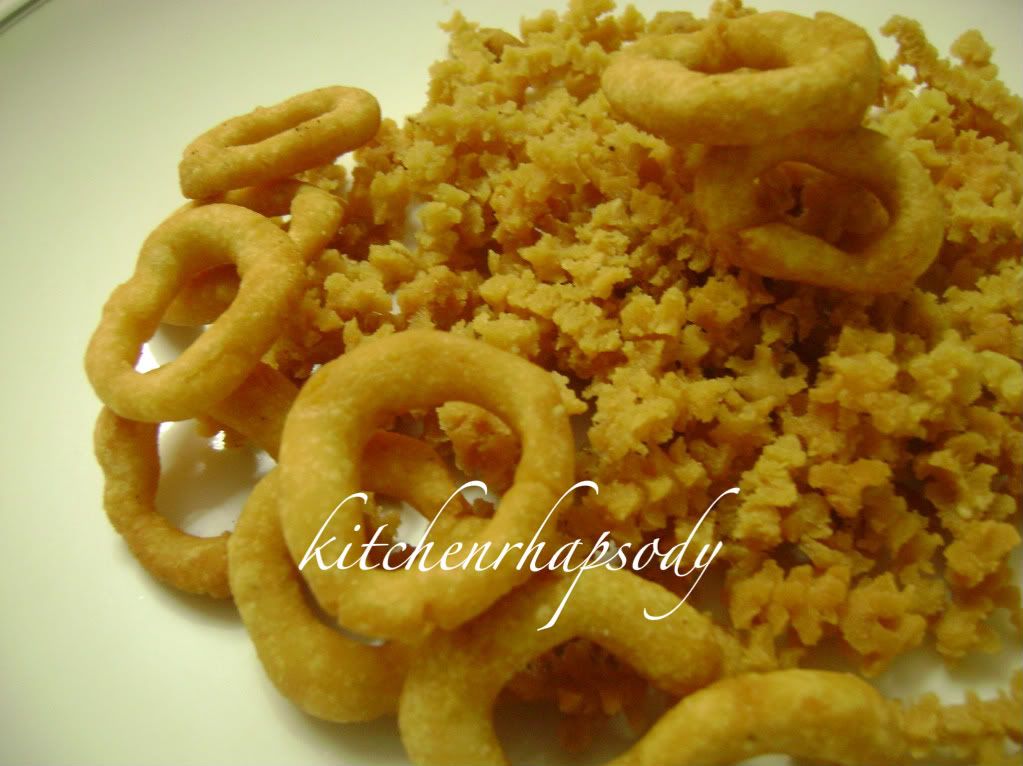 Method
1. Mix all the above ingredients, add water and knead to a dough.
2. Take tiny portions, shape it like a ring and deep fry in oil.
3. Since it is time consuming, I have used half the dough in the regular murukku maker and half as ring shaped murukku.