Aappam is a traditional food from kerala which lies in the western part of South India. Usually aapam is served with coconut milk mixed with sugar, chicken curry, paya (mutton curry) or vegetable kurma. I have made tomato chutney because there wasn't any coconut at hand and moreover I love the contrasting colours, the redness against white. The traditional aappa kadai (pan) has a concave bottom that gives the appam a nice curve, since I made these aappams in my regular non - stick pan, it is a little flat at the bottom.
Ingredients
1. Raw rice - 2 cups
2. Cooked rice - 1cup
3. Fenugreek seeds - 1/2 tsp
4. Dry yeast - 1tsp
5. Sugar - 1 tsp
6. Salt
Method
1. Wash and soak raw rice and fenugreek seeds for two hours.
2. Combine raw rice + fenugreek seeds, cooked rice and grind to a fine paste.
3. Add dry yeast to 25ml of lukewarm water with the sugar and after a minute or so, add this to the ground rice batter. Add salt and let it ferment for 8 to 10 hours.
4. Pour a ladle of the batter which should be, a little thin, in the aappa kadai( pan ) and swirl it around to get a crispy edge, close and cook. When the appam turns crisp on the edges and the centre is cooked remove and serve.
Note
: Coconut milk can be added to the batter to enhance the taste, in that case reduce the amount of water added to grind the rice.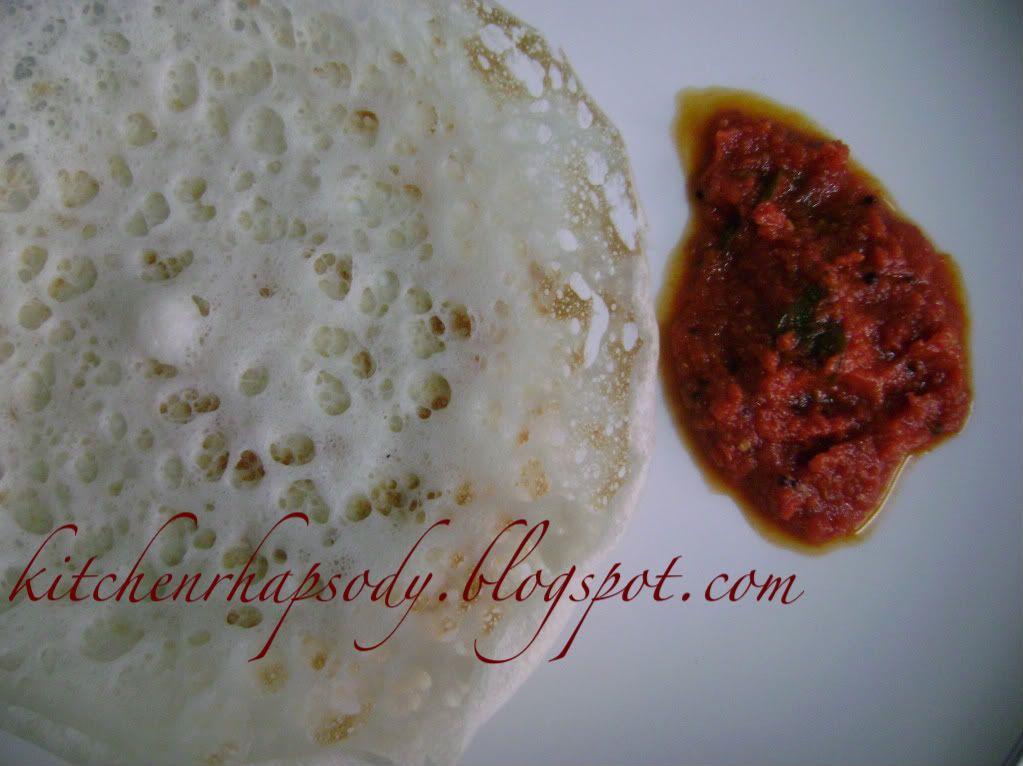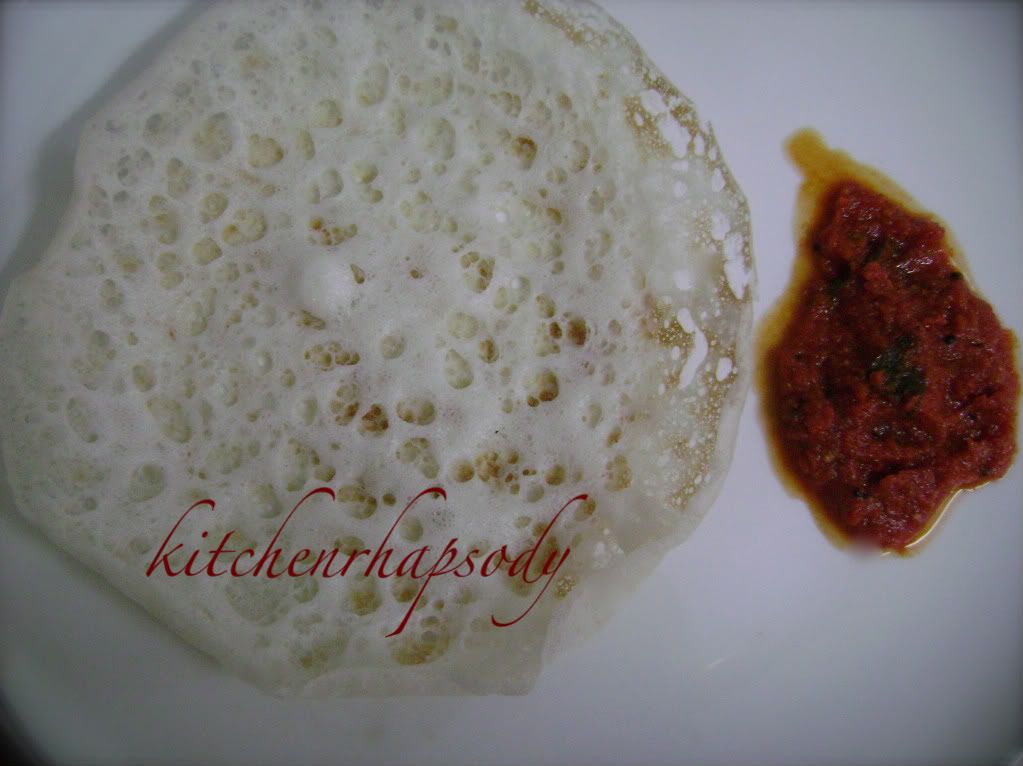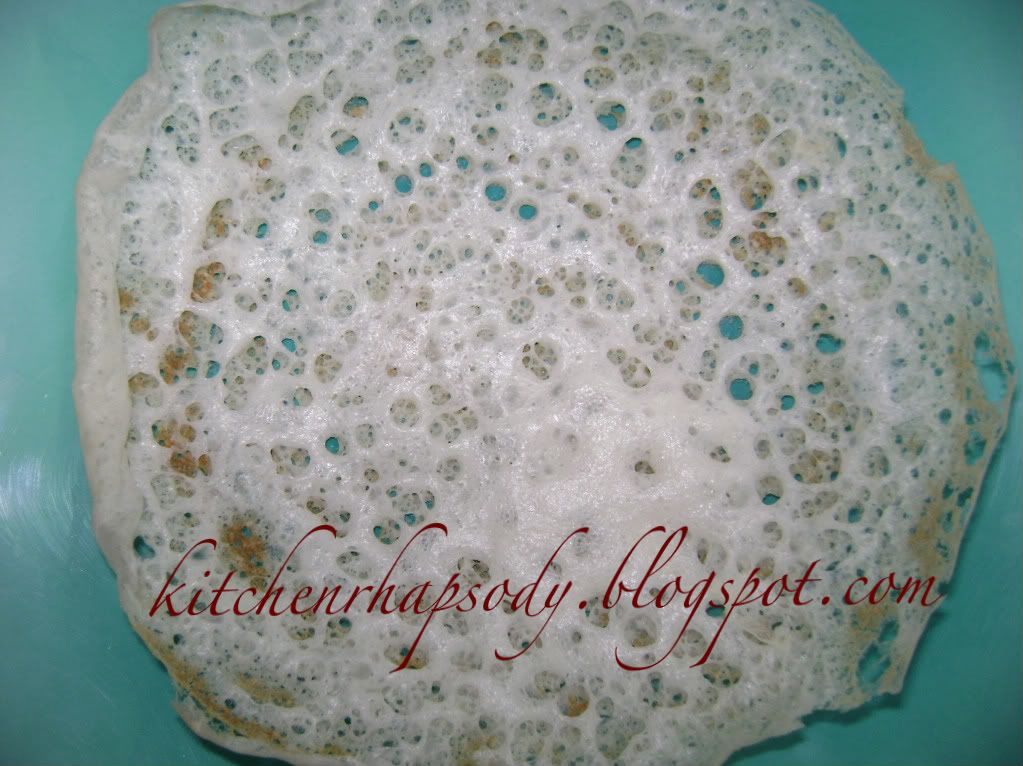 Tomato Chutney
Ingredients
1. Tomatoes - 5
2. Green chilly - 1
3. Fenugreek seeds - 1/2tsp
4. Chilly+ coriander powder - 2 -3tsp
or
Any sambhar powder
5. Mustard + urad dal - 1tsp
6. Asafoetida - 1/4 tsp
7. Curry leaves - few
8. Oil - 1tbsp
Method
1. Cut tomatoes into four pieces and grind to a paste.
2. Heat oil in a pan, add mustard+ urad dal, curry leaves and when it pops add fenugreek seeds, asafoetida and split green chilly.
3. Add ground tomato paste and when it begins to boil, add chilly + coriander powder or sambhar powder, salt and cook on low heat until the tomato is reduced to a thick chutney and the oil separates from the chutney. Add a tiny bit of jaggery if desired. Can be served with dosai and idly also.