I was surprised the other day, when my mother asked me how I made this chutney, which was regularly made at home when my grandmother was alive. I have seen brinjal kothsu, usually made by burning the skin and using the cooked pulp of the brinjal, but my grandmother always prepared it in the following method, which is actually easy to make.
Ingredients
1. Brinjal - 5 (small size)
2. Onion -1
3. Tomato - 2
4. Green chilly -1
5. Asafoetida - 1/4tsp
6. Oil - 1 1/2tbsp
7. Salt
8. Mustard+urad dal - 1tsp
9. Curry leaves - few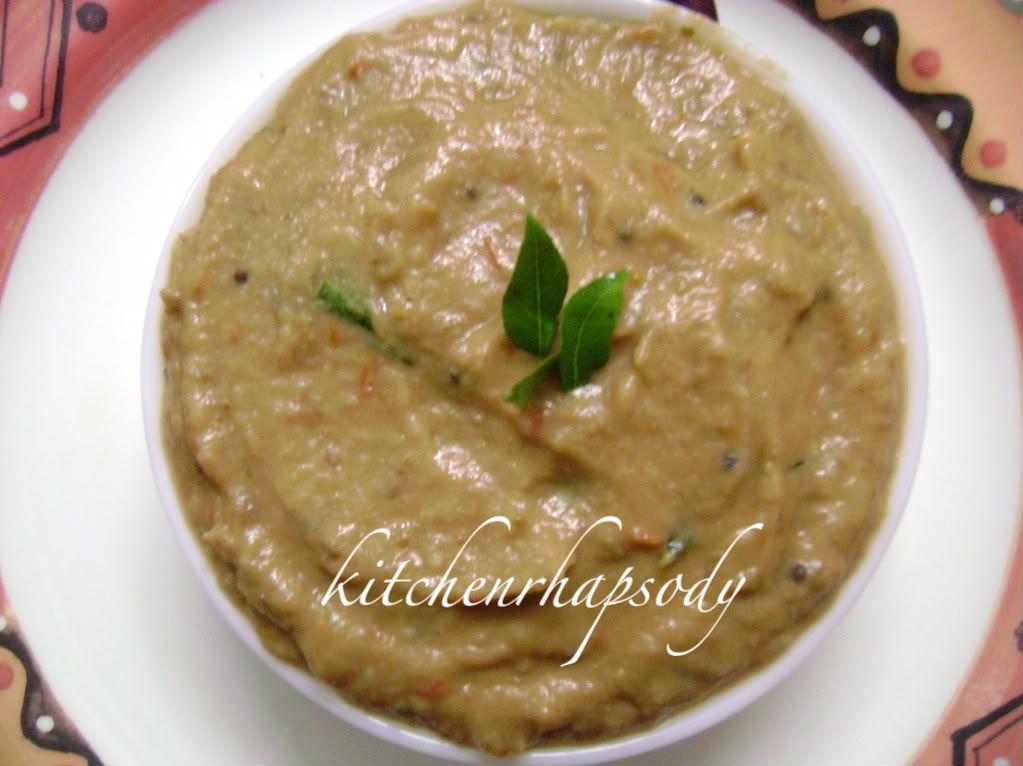 Method
1. Heat oil in a pan, add roughly sliced onion, saute for a minute, add chopped tomatoes, green chilly, and sliced brinjal all one by one stirring in between. Close the pan and cook the vegetables (do not add water) on low heat. When the vegetable are well roasted and cooked add asafoetida and remove from fire. When it is cool add salt and grind to a paste.
2. Heat 1/2tbs of oil, add mustard + urad dal, curry leaves and when it crackles add it to the ground chutney. Mix well and serve with Idly.