This is a very simple carrot recipe, ideal for kids.
Ingredients
1. Carrot - 200gms
2. Cumin - 1/2 tsp
3. Coriander leaves - 1tbsp
4. Oil - 1tsp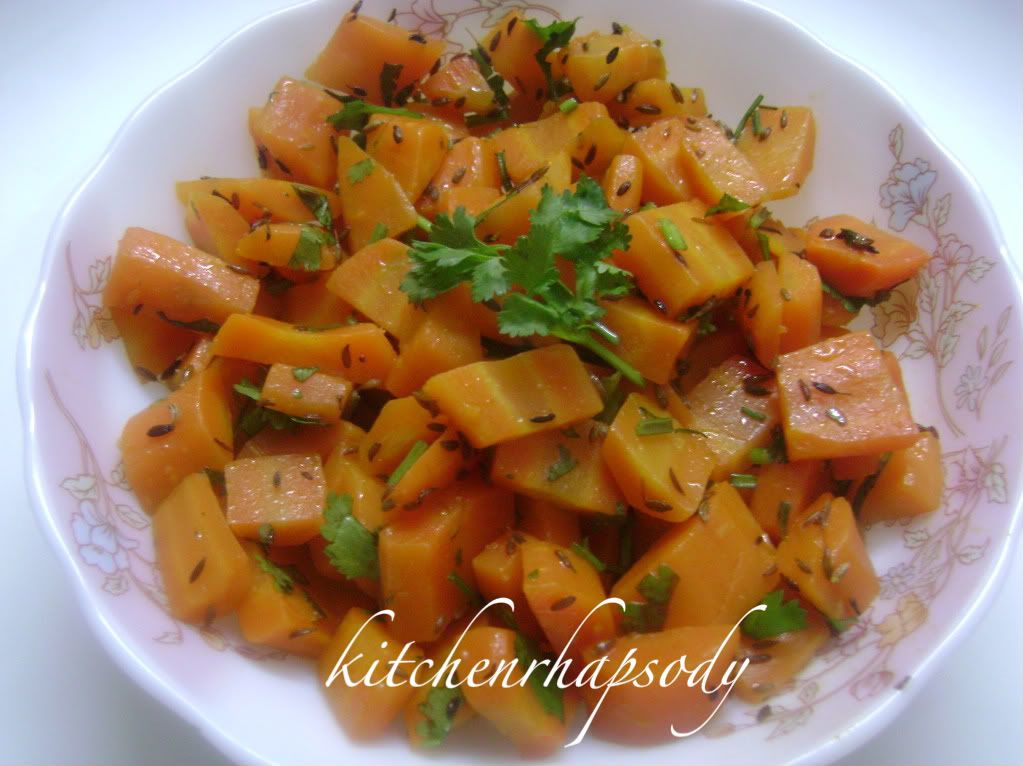 Method
1. Cut carrots in cubes and cook them in water with salt. Drain off excess water.
2. Heat oil in a pan, add cumin, when it changes colour, add the cooked carrot cubes and saute for a minute. ( a wonderful aroma arises, when the carrots are fried in cumin)
3. Add chopped coriander leaves, toss the carrots well and serve hot. Add one or two split red chillies along with the cumin if desired.