This is that time of the year, when the atmosphere is filled with the aroma of cakes, spirit of celebration, gifts and a jubilant mood to welcome a New Year. I still cherish my convent days, when we enjoyed the real spirit of Christmas. Every year the school would organise an event, where some of the students will play as Mary, Joseph, shepherds, wise men or magi and other characters, in a real stable put up in school and a nun would dress up as Santa Claus and come riding in a cart,carrying a bag full of chocolates, singing and the music of jingle bells echoing all around the school, which was fun and definitely entertaining. Such celebrations have become oblivion in present schools, where the children hardly get the chance to even watch any entertaining competitions(like fancy dress, Dance, singing or mimicry) held in school which is mostly witnessed by parents of the participating students and the teachers who judge. Now to the cake.
This cake is based on a recipe by Michelle from Brown eyed baker.
Ingredients
1. Flour - 3 cups
2. Butter - 1/2 cup
3. Sugar - 1 1/2 cup( powdered)
4. Mixed nuts - 1 1/2 cups ( cashew, almonds, walnuts)
5. Dry fruits - 1/2 cup(raisins, black currents, sultanas or any one)
6. Salt - 1/2tsp
7. Candied orange peel - 1tsp
8. Baking soda - 1 1/2 tsp
9. Baking powder - 3/4tsp
10. Cinnamon powder, nutmeg powder, clove powder - 1/2 tsp each
11. Eggs - 2 (slightly beaten)
12. Water - 2 1/4cup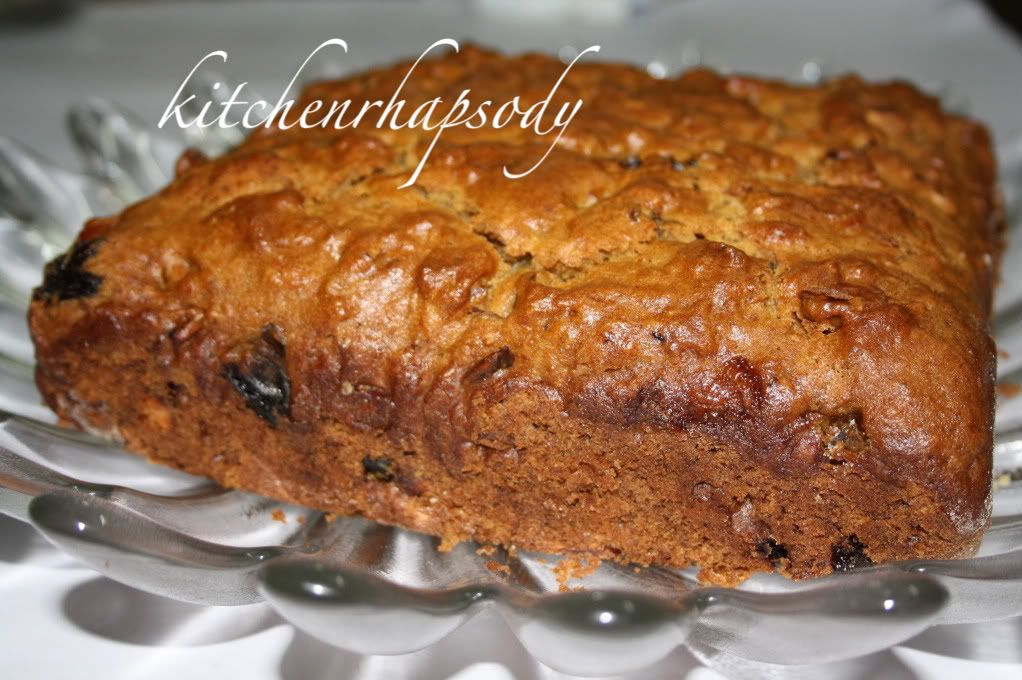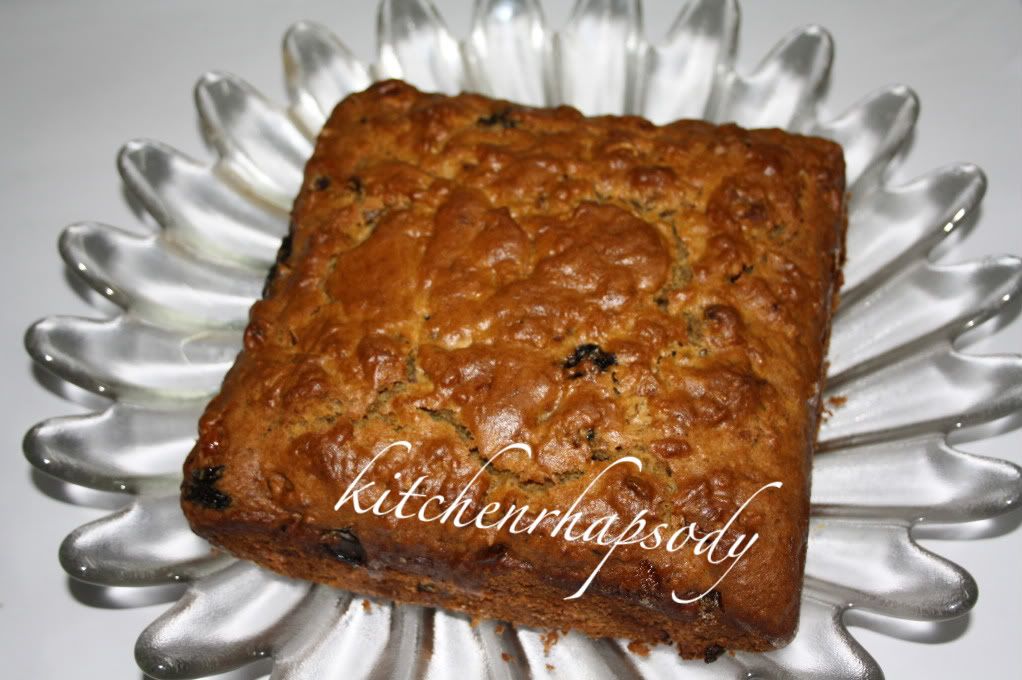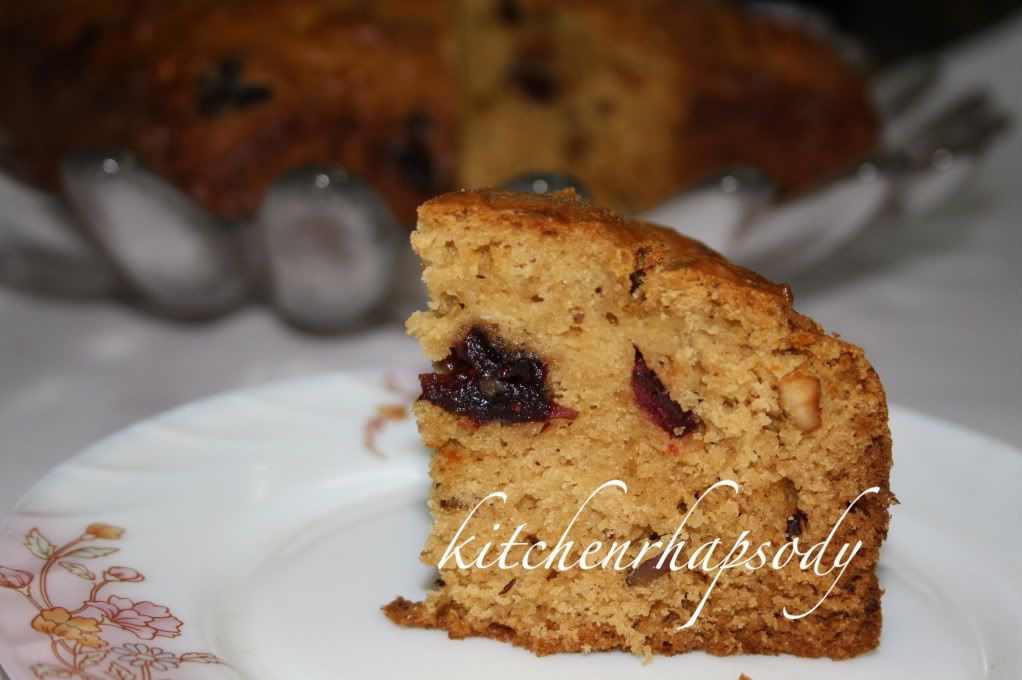 Method
1. Combine water, dry fruits and butter in a pan and boil over medium heat, covered for 20minutes. Remove from heat, cool for 10 minutes and use it in the recipe.
2. Combine the dry ingredients and whisk, pour the slightly cooled raisin mix and stir with a spoon, until combined. Add the eggs and stir until combined. Stir in the nuts, mix and transfer to a baking pan and bake at 180 degree Celsius for 35 minutes.