This is actually another version of fish curry, but I have used brinjals instead of fish.
Ingredients
1. Brinjal or Egg plant - 5
2. Shallots - 15
3. Tomato - 2
4. Ginger garlic paste - 1 1/2 tsp
5. Turmeric powder - 12tsp
6. Chilly powder + coriander powder - 3tsp
7. Cumin - 3/4tsp
8. Mustard +urad dal - 1tsp
9. Fenugreek seeds - 1/2tsp
10. Curry leaves - few
11. Garlic cloves - 4
12. Tamarind - size of a small lemon
13. Salt
14. Coriander leaves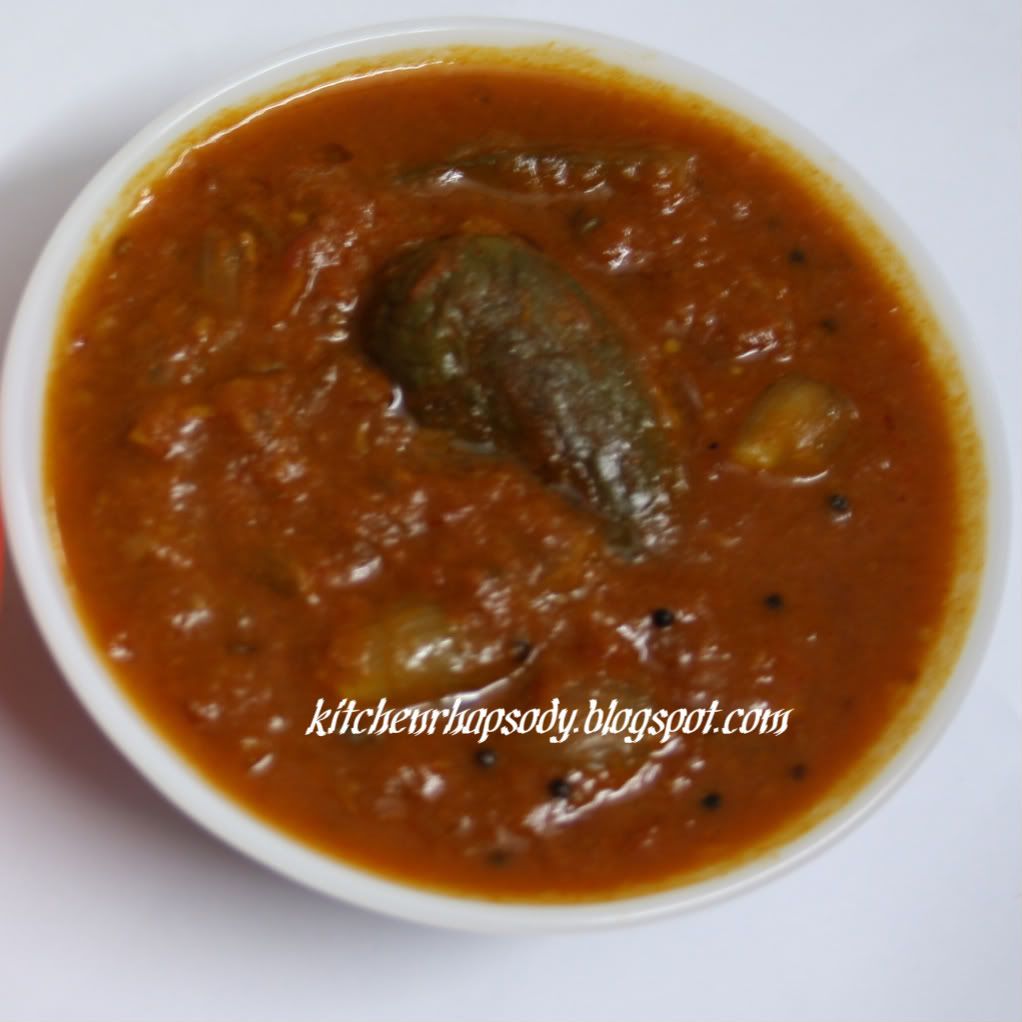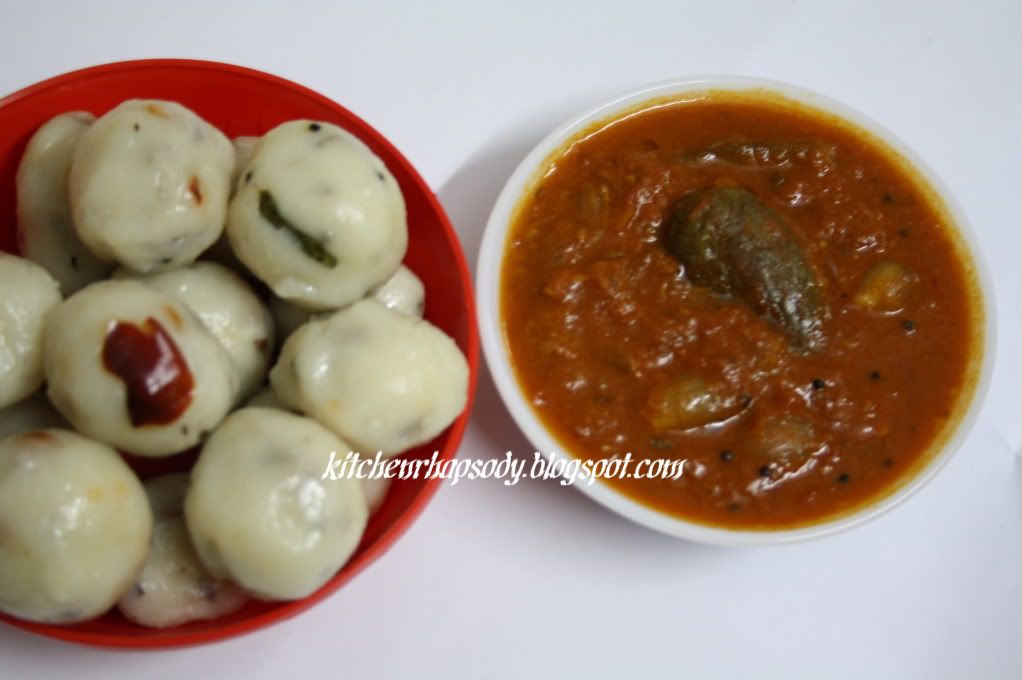 Method
1. Soak tamarind in water.
2. Grind the tomatoes to a fine paste.
3. Heat oil in a pan, add mustard + urad dal, when it splutters, add curry leaves, cumin and fenugreek seeds.
4. Add shallots cut in half and saute, until it is cooked. Add brinjals( cut like a cross without splitting it open) and stir until it is almost cooked. Add ginger garlic paste and stir.
5. Add ground tomato puree and bring to a boil, add turmeric powder, chilly+coriander powder, salt and when it begins to boil again add tamarind paste, mix well, add crushed or whole garlic cloves, cover and cook on medium heat for a few minutes, until everything is well combined and the oil begins to separate. Garnish with coriander leaves and serve with rice, dosai, idly, appam or any rice based dish.
If fish is used, when the curry boils and reduced to the required consistency, add the fish, cover and cook for ten minutes.