Basundhi is an easy to prepare milk sweet. Like all the other milk sweets, Basundhi is also a very sweet and a rich dessert. I find making basundhi easier than making a rasagulla or palgova, so whenever there's excess milk at home, the first thought that hits my mind is this creamy indian dessert, which can be served either warm or chilled, after a good lunch on a sunday afternoon.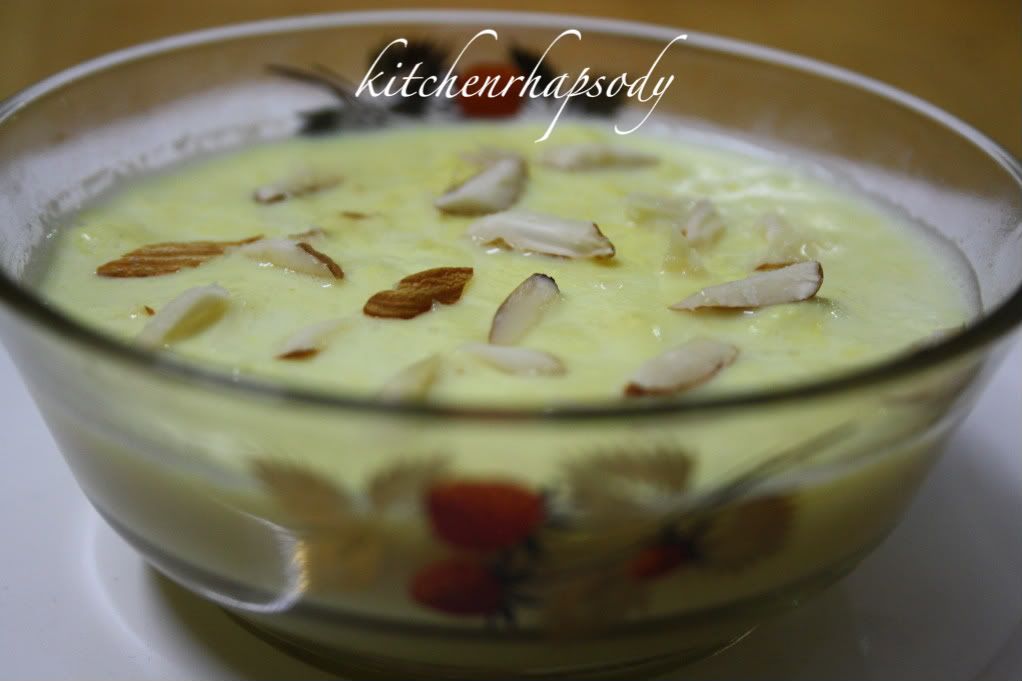 Ingredients
Milk 500 ml
Sugar 3tsp
Cardamom 2 (crushed)
Almonds 4
Saffron few strands (optional)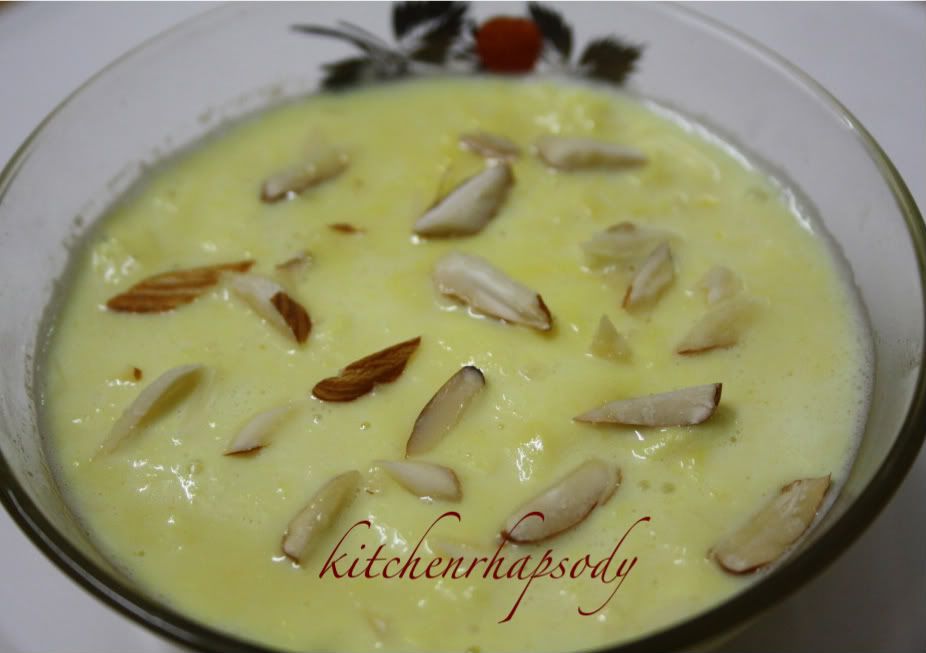 Method
Heat milk in a heavy bottomed vessel and bring to a boil.
As the milk boils gently on low heat, collect the thin film of cream that forms on the surface of the milk, in a separate bowl.
Keep collecting the cream as it forms, until the milk is reduced to 1/4 th of its original consistency
Add sugar, stir to dissolve, add crushed cardamom and the collected cream, stir genlty.
Transfer to a serving bowl, garnish with saffron and sliced almonds.
Note:
The quantity mentioned here serves 1 or 2.
It takes about 30 minutes to reduce to 1/4 th of its original consistency.