This is my first attempt in using natural light for photography. After reading a lot of photography tips here and there, I tried taking photographs using natural light and started loving it. This is one of those recipes that I had marked a decade ago, a soft cookie with a nice cinnamon flavour.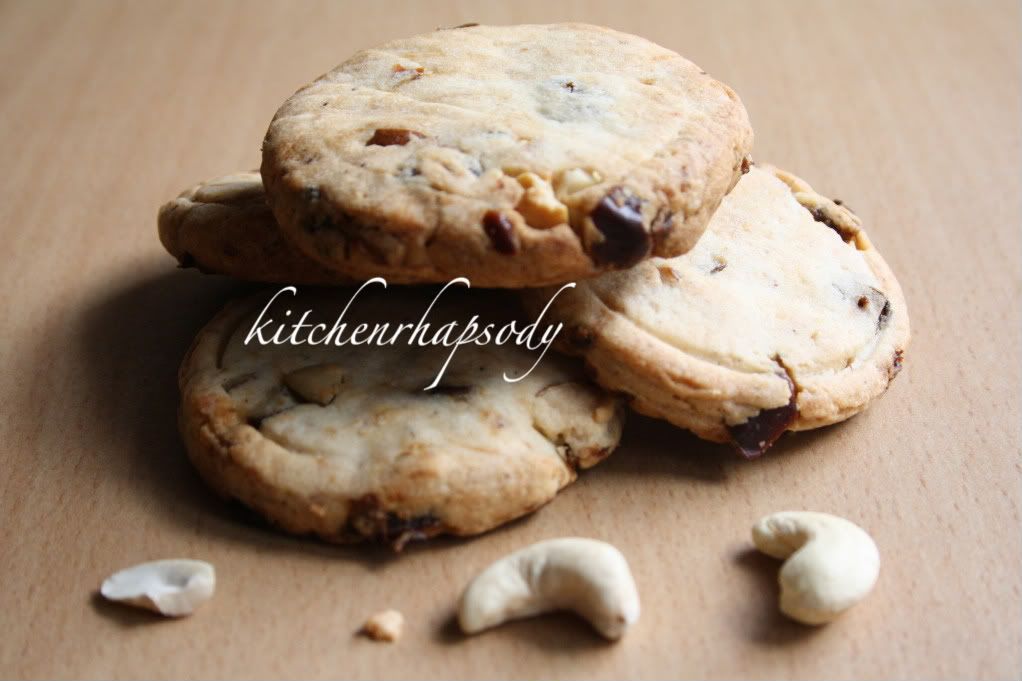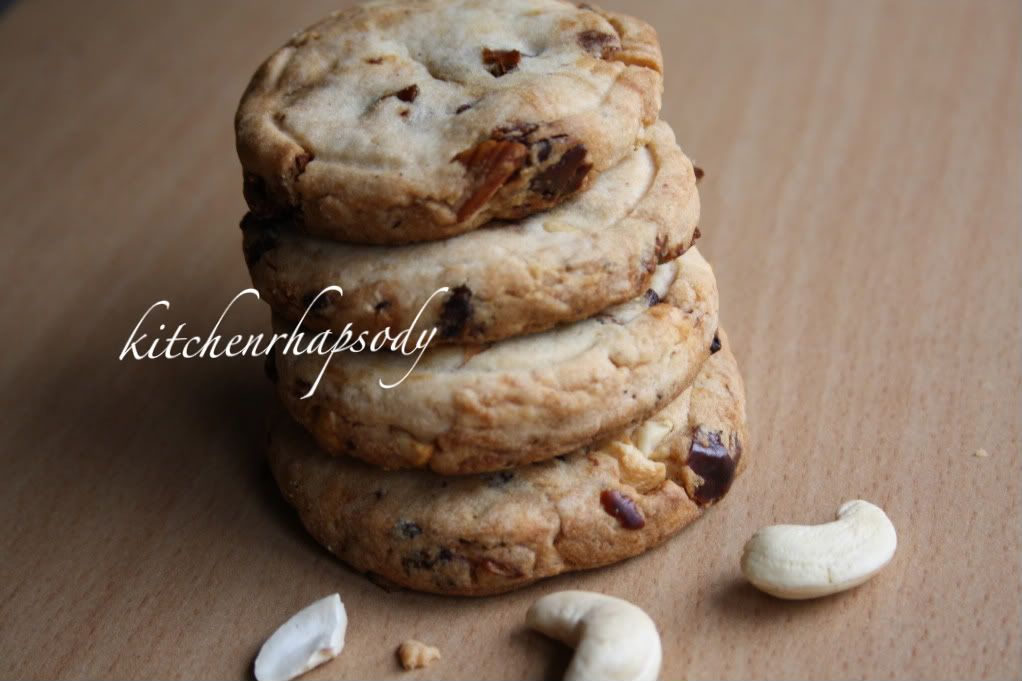 Ingredients
Flour (maida) 1 1/2cup
Unsalted butter 100 g
Egg 1
Baking powder 1tsp
Sugar 1/2cup
Cinnamon powder 1/2tsp
Vanilla 1/2tsp
Dates 1/2cup (de seeded and chopped)
Nuts 1/4cup (cashew, walnuts,almonds - any one of these chopped)
Method
Measure sugar and make a fine powder.
Beat sugar and butter well using an electric hand mixer.
Add the egg and beat well.
Whisk flour and baking powder. Add this and the rest of the ingredients to the above mixture. Using hand, gently knead to form a dough.
Divide into portions, flatten, cut into desired shapes, transfer to a baking tray and bake in a preheated oven at 180*c for 15 - 20minutes, until it turns golden brown.