Garibaldi biscuit is a popular English tea time snack, also called squashed flies, as the currants used in these biscuits resemble squashed flies. When I read about this, the simplicity of the biscuit made me want to try. No wonder it has been popular for more than 150years, this crisp and mildly sweet biscuit is definitely worth a try. I have never been fond of biscuits coated with chocolate, but this one is an exception, may be because, I made it or may be it was really good, I can't say why?
This is based on a recipe by Alwyn Jones.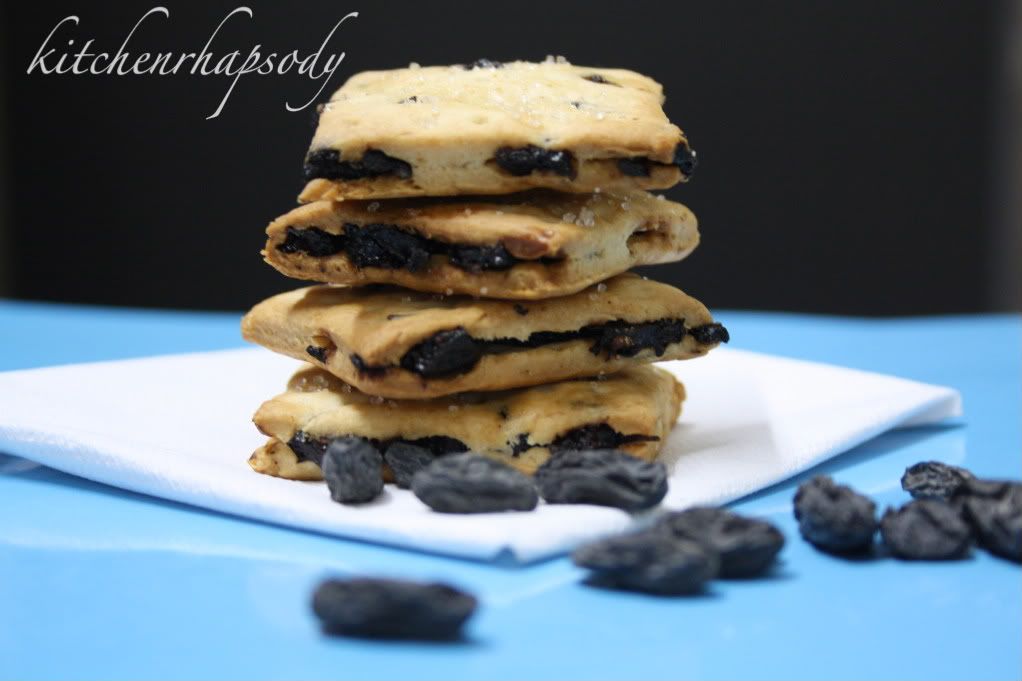 Ingredients
Flour 100 g
Baking powder 1/2 tsp
Salt 1/8 tsp
Butter 25 g
Sugar 25 g
Milk 2 1/2 - 3tbsp
Black currants 50 g finely squashed
(can use other dry fruits too)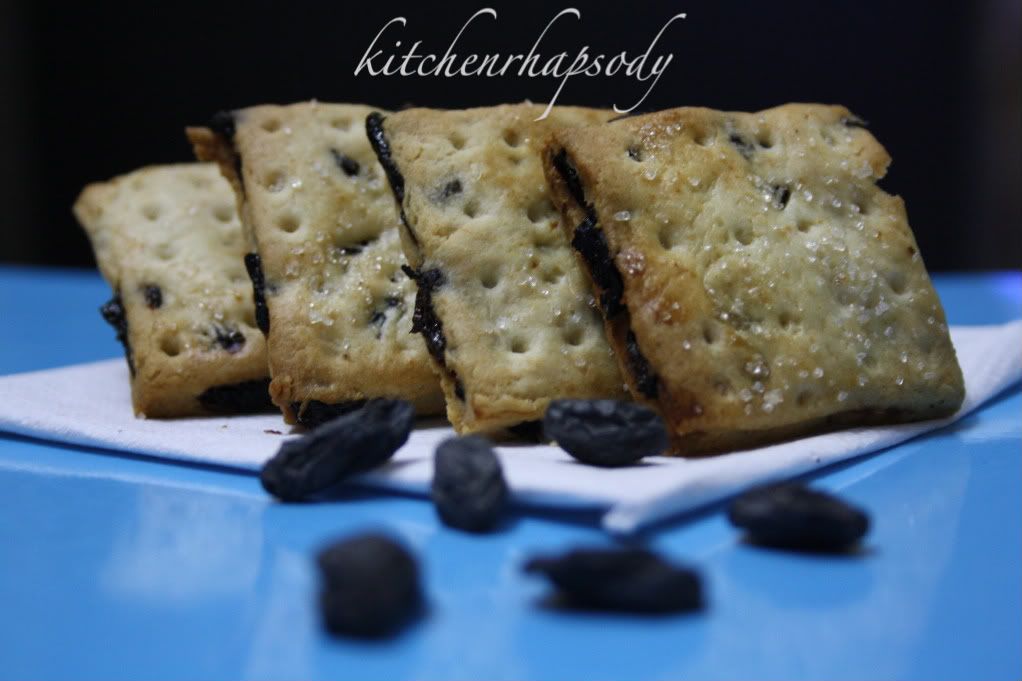 Method
Whisk the dry ingredients together.
Add milk and butter, gently mix to form a dough.
Divide the dough into two portions and roll into two separate thin sheets.
Arrange the squashed currants on one of the rolled sheet, cover this with the second sheet of the dough.
Press tightly and roll again as thin as possible.
Trim the edges and cut into squares or rectangles.
Poke holes on the surface of each biscuit.
Brush lightly with milk and sprinkle sugar.
Transfer to a baking sheet and bake for 18 to 20 minutes at 180*C.
When cool coat it with melted chocolate if desired.