Burfi or chikki is usually named after the main ingredient that is used, which may be peanuts, almonds, cashews or sesame seeds. In order to make a healthy snack bar, I have a used a combination of nuts and cereals to make this sweet and crispy burfi or chikki.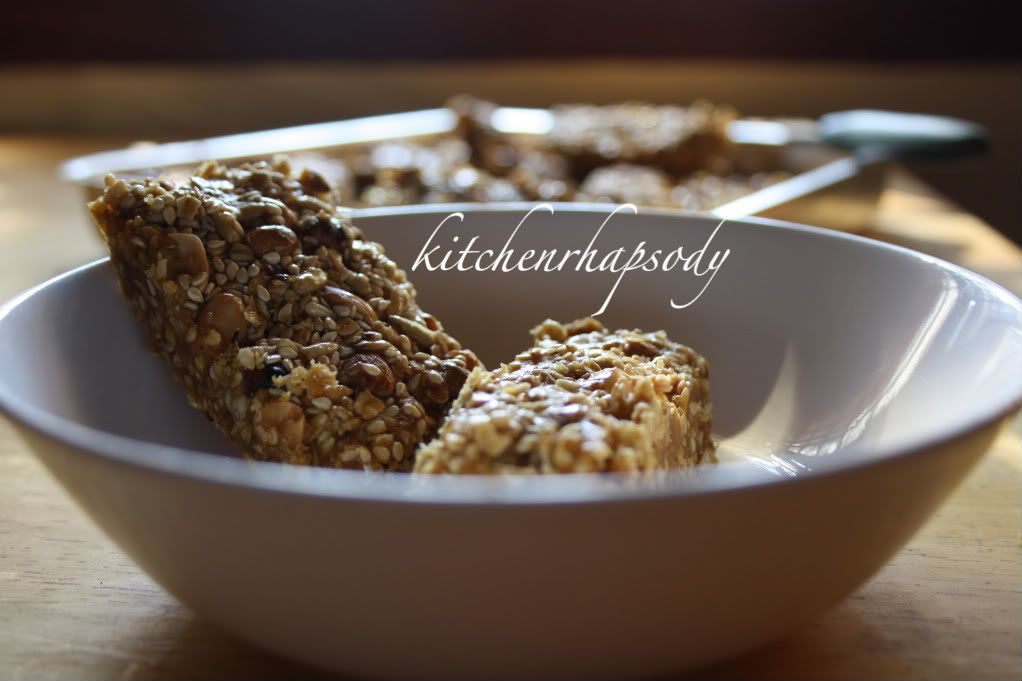 Ingredients
Oats 1/2 cup
white sesame seeds 1/2 cup
Sunflower seeds 1/4 cup
Melon seeds 1/4 cup
Nuts 1/2 cup ( I used a mixture of Almonds, Cashews and Apricot kernels, chopped)
Groundnuts 1/2 cup
Melted jaggery 1 1/4 cup
Method
Roast each ingredient separately on medium heat, except jaggery until they change into light golden colour.
Take the melted jaggery in a heavy bottomed vessel and bring to a boil.
Continue to boil until the syrup thickens to the right consistency ( ball stage-see tips )
Remove from heat and add in all the roasted ingredients and mix well.
Transfer this to a greased tray and level the mixture.
Let it cool slightly cut into squares or rectangles and when cooled completely store in an air tight container.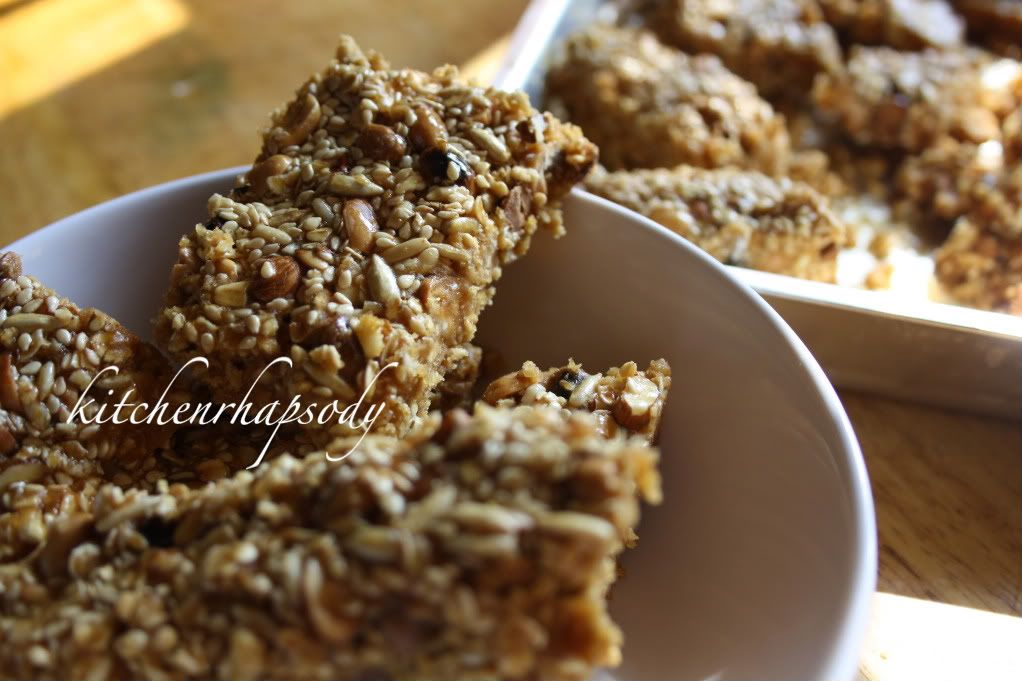 Note
:
Can add cardamom powder, ginger powder if desired.
The burfi will not look glossy after 24 hours.
It will stay good for a week.