I just loved these dinner rolls, that I made them twice already. Now that I have got a good stock of yeast, I am trying my hands on so many bread recipes.
Found this at
thepastryaffair
.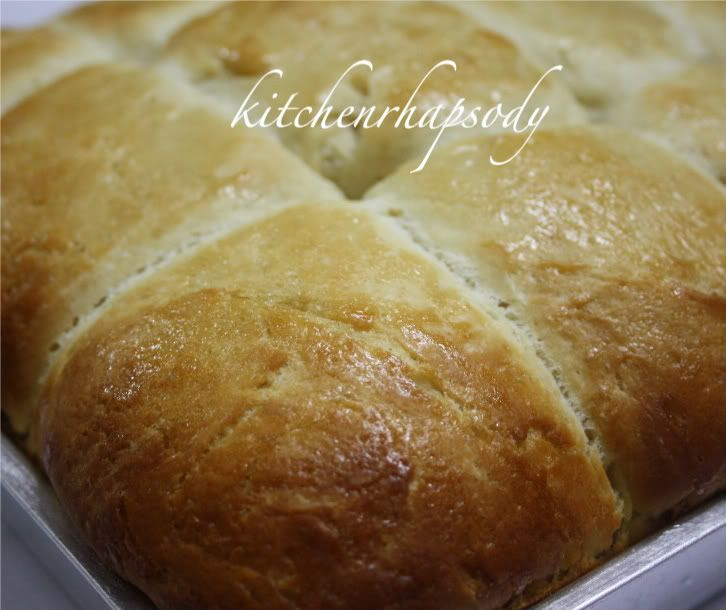 Ingredients
Dry yeast 2 tsp
Honey 1/4 cup
Warm water 1 cup
Salt 1 tsp
Egg 1
Flour 3 cups
Butter 1 tbsp melted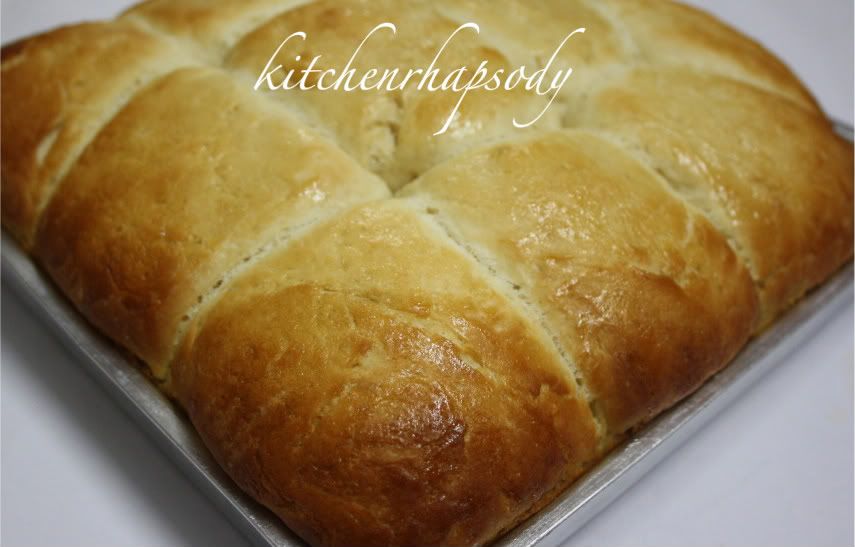 Method
Sprinkle yeast over warm water and let it rest for 5 minutes
Mix the salt in the flour and make a well in the centre.
Add honey and egg to the yeast and stir until blended.
Add this mixture to the flour and mix until the dough comes together.
It will be sticky. Knead for about 10minutes and transfer to a lightly oiled bowl.
Cover with a plastic wrap and leave it to rise for 2 hours.
After 2 hours , punch down and divide into 12 portions.
Place them in a pan closely packed together. Coat lightly with oil, cover again and let it rest for 20minutes.
Mix butter and a tbsp of honey and brush the rolls with this butter mixture.
Bake at 200*C/400F for 12 - 15minutes.