As said, here comes another bread recipe, one that was long over due and proved it was worth waiting all the time. Of all the beautiful cakes one can get obsessed with, from
this
lovely site, it was the Foccassia that caught my attention. This italian delicacy may not be our daily bread, but the rich aromatic concoction of herbs, garlic and cheese, hits every cell in the taste bud and does not fail to surprise us in terms of taste and flavour. I have adapted the toppings, just enough to cover the bread in my small baking pan. My first try, yet I would say the best.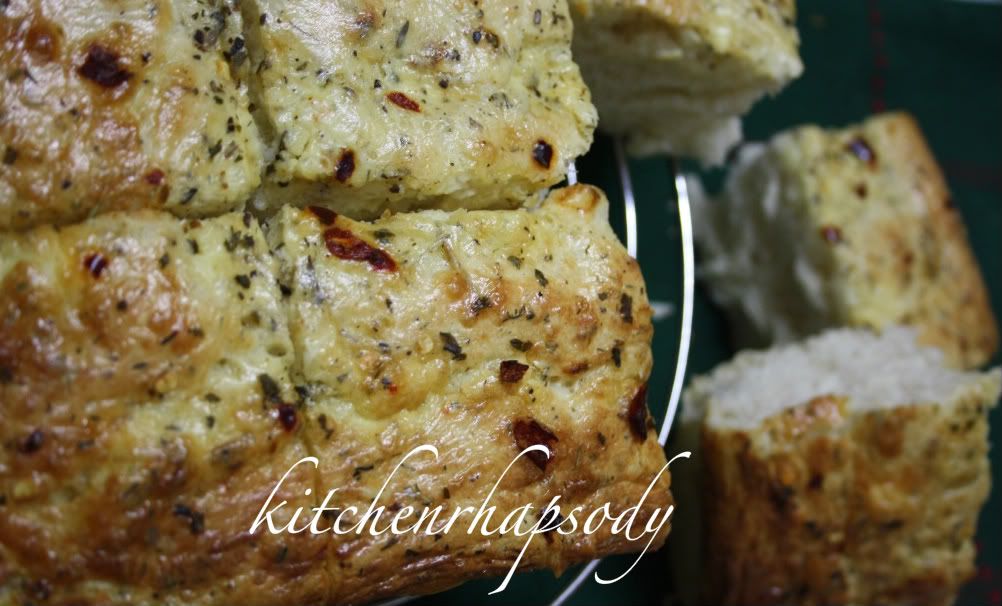 Ingredients
Flour 3 cups
Olive oil 1/4 cup
Dry yeast 2 1/4 tsp
Sugar 1 tsp
Warm water 1 1/2 cup
Salt 2 tsp
For the cheese topping
Mozzarella 1/2 cup
Cream 100ml
Egg 1
Dried Mixed herbs 2 tsp ( oregano, basil, parsley, rosemary)
Thyme 1/2 tsp
Red chilly spice mix 1 1/2 tsp (crushed pepper, garlic,dried tomatoes,parsley, dried mushrooms, celery)
Pepper powder 1/2tsp
Garlic clove 1 (big)
Method
Sprinkle yeast and sugar in 1/2 cup of water and leave it to rise for about 10 minutes.
Add salt to the flour and mix well.
Add the oil and the yeast to the flour.
Add the remaining water and mix to form a dough.
Knead the dough for 10 minutes, transfer to an oiled bowl, cover with a plastic wrap and leave it to rise for an hour.
Gently punch down the dough, knead lightly, transfer to the baking pan and stretch it to fit into the bottom of the pan.
Dock the dough all over with a fork, Cover with an oiled plastic wrap and leave it rise for 30 minutes.
When the final rise is finished, pour the prepared topping and bake for 15minutes at 400*F/200*c, then reduce to 375*F/180*c and bake for 15 - 20minutes.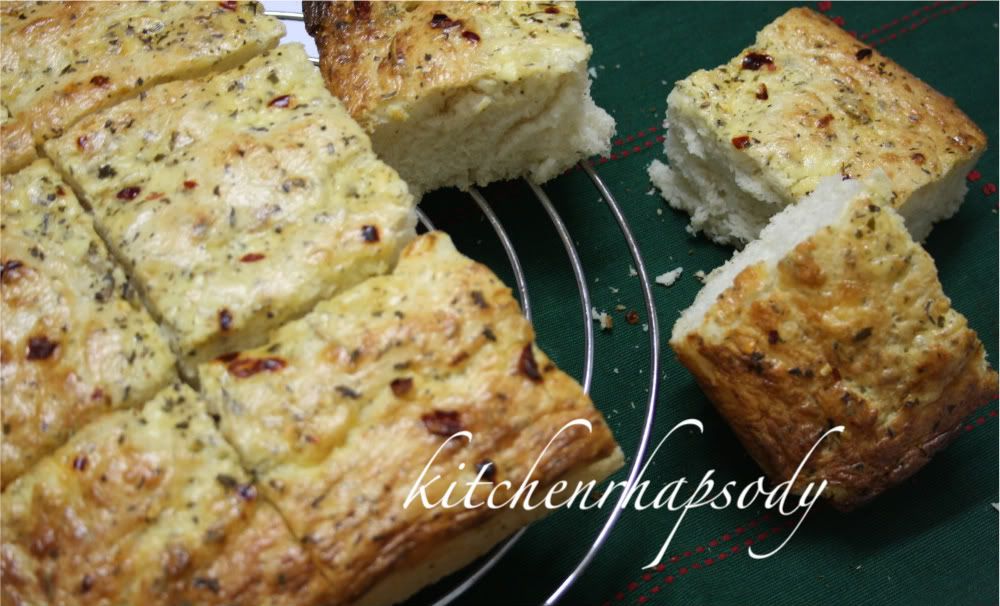 For the topping
Beat the cheese with an electric mixer until smooth. Add the herbs and the crushed garlic. Add the egg and beat on low speed followed by cream, add the pepper powder, mix.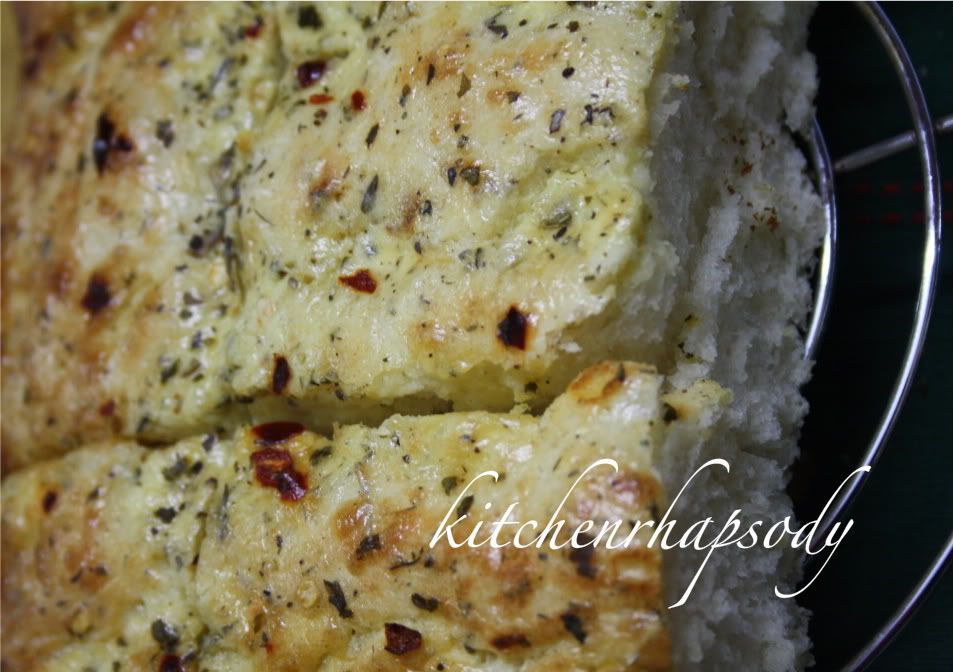 Note
:
Water used for the bread varies. Adjust according to need. I used a little more than 1 1/2 cup, while the original recipe calls for only 1 1/4 cup of water.
The original recipe toppings includes goat cheese as well.