I was watching a TV show, that rated this as one of the top ten popular street food in America and it was interesting to try out this simple delicacy, a french toast with caramelised bananas. French toast is a common breakfast food, but a french toast stuffed with peanut butter and served with caramelised bananas was an attractive recipe and it definitely enhanced the taste of the regular french toast. It tastes better, even without the peanut butter. Its the caramelised bananas that makes it more delicious. For a more twisted taste, I even tried drizzling some melted rum truffle that I had, to contrast the sweetness of the toast and the caramel.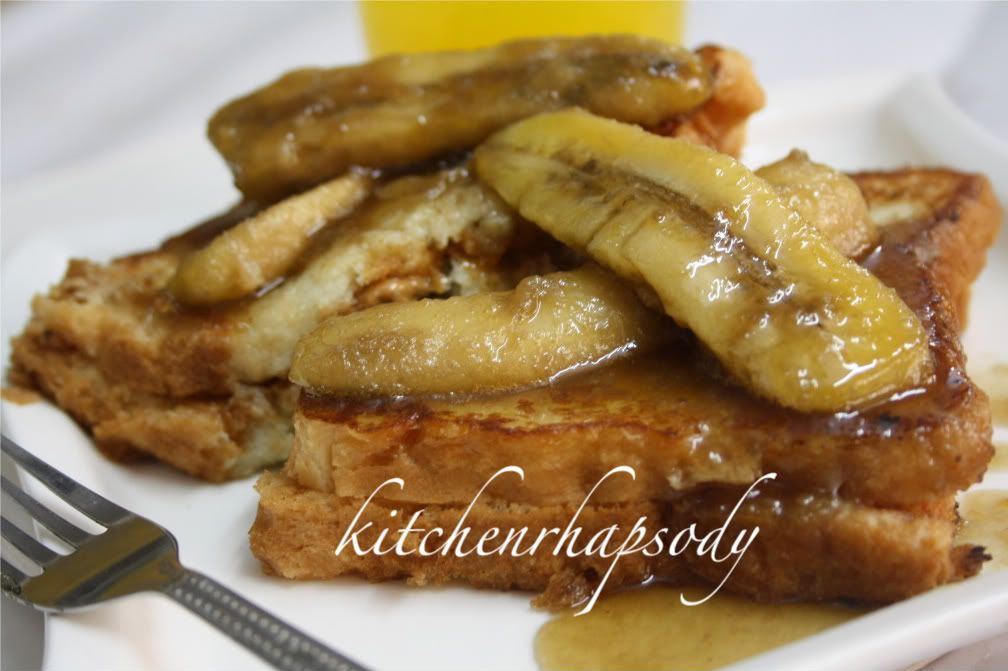 Ingredients
Bread 6 slices
Egg 1
Milk 1 cup
Sugar 6 tsp
Butter or oil for toast
Peanut butter 3-4 tbsp
Banana 2
Brown sugar 1/2 cup
Cinnamon 1 large piece
Water 1 tbsp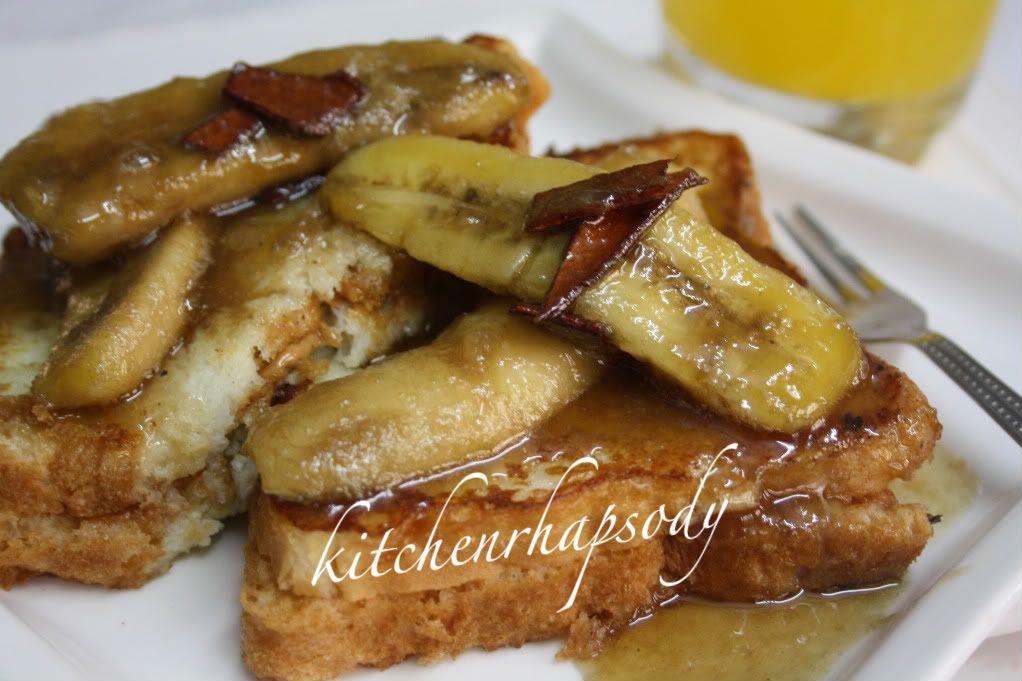 Add the sugar to the milk and mix well.
Add in the egg and whisk until everything is well combined.
Spread a tbsp of peanut butter on a slice of bread, cover it up with another slice. Dip the sandwich in the milk and egg mixture and toast it in a pan with some butter or oil.
For the bananas
Add the light brown sugar in a pan, add water, cinnamon and boil until it caramelises. Add in the sliced bananas and stir until it is cooked for about 1 or 2 minutes. Remove from heat and serve with the French toast.